Bello meets business owners, charges them to contribute to safe business environment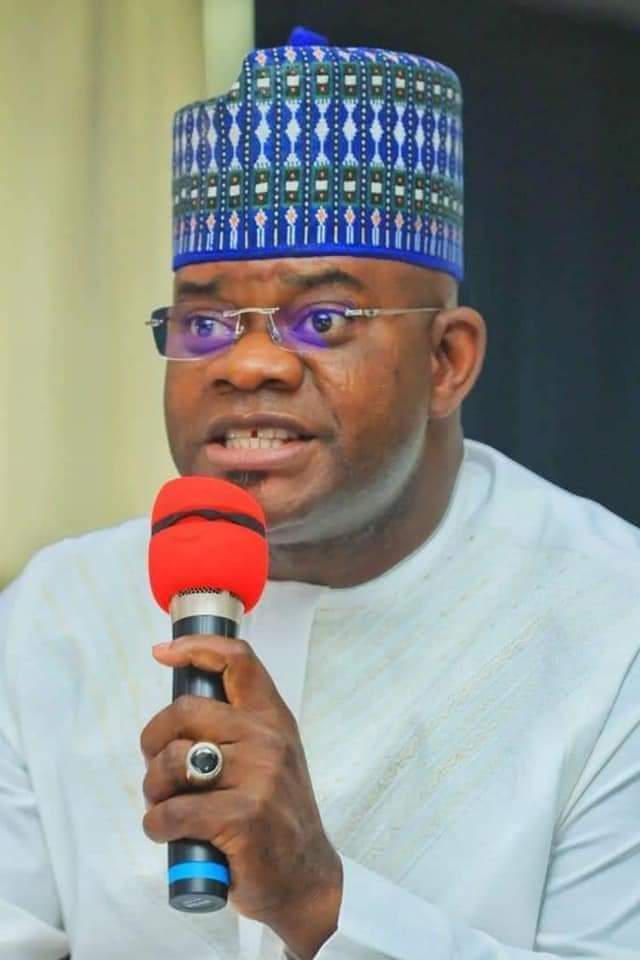 …queries insincere CSR initiatives
Kogi State governor, Yahaya Bello on Thursday met with the business community in the state comprising of company owners, manufacturers, contractors and business owners where he charged them to invest more in the state and their host communities.
The governor also queried some of the big commercial establishments and big companies over their insincere Cooperate Social Responsibility (CSR) initiatives despite gaining so much from the host state.
He noted that in days to come the government would make CSR engagements mandatory for corporate organisations while it would also inform them of areas of need to meet based on their capacities.
The governor added that businesses in the state should always realise that their activities were made possible because there is existing solid security architecture in the state, hence they must make contributions towards this cause.
Bello asserted that the government would soon come up with a policy book that would contain a template of what was required of business owners in the states, noting that they would be jointly involved in the process which would then be enforced as binding on business stakeholders.
He said the interaction was to be able to share ideas and proffer suitable solutions to some identified challenges while government too could make known its intention, plans and resolution to the business community.
He pointed out that criminals in whatever nomenclature or disguise whether idle or engaged must be tackled head-on, urging them to join hands together with the government to secure the state and made it crime free.
Remarks were taken from representatives of different sections of business owners in the state, including manufacturers, contractors, miners' associations, school proprietors, hoteliers and other stakeholders who jointly commended the state government for tremendous efforts made in ensuring safety and security in the State.
The majority of the stakeholders agreed that the business of security was not the sole responsibility of the government alone. They, however, promised to continue to do their best to support the government in fulfilling such a joint venture.