Gov Emmanuel's appointment into PDP presidential campaign council symbol of capabilities-Eno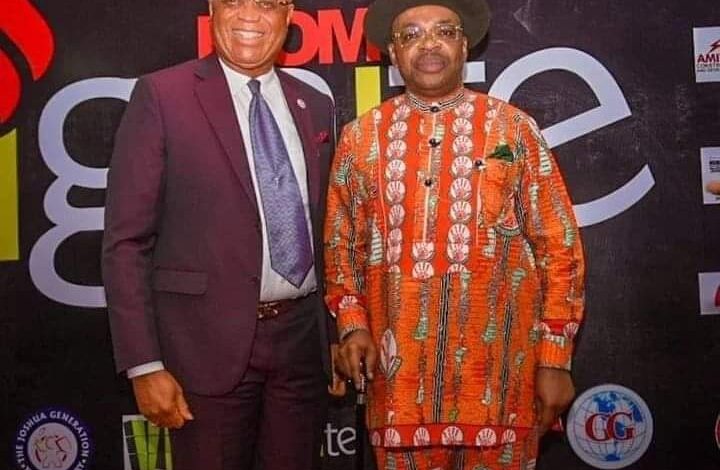 The appointment of Akwa Ibom Governor, Mr. Udom Emmanuel as the Chairman of the Peoples' Democratic Party (PDP) Presidential Campaign Council is a symbol of the recognition of his leadership capabilities, the party's gubernatorial candidate in the state, Pastor Umo Eno has said.
In a statement in Uyo, Pastor Eno said he was not in doubt that the governor will deliver on the assignment.
He described Gov. Emmanuel as an adriot, cool, tactical and strategic thinker who has always excelled in assignments that come his way, noting that the PDP stands to gain from the deployment of these virtues during the general elections.
"PDP will certainly benefit from the enormous goodwill, wealth of knowledge and easy-going approach of Governor Udom Emmanuel in the course of the campaign to give the nation a unified, stable and focused, commited government next year," part of the statement read.
He said Akwa Ibom State was "completely and fully a PDP State, held together by the leadership capabilities of our dear Governor, who , I believe, will showcase the same capacity as Chairman of the Campaign Council"
He equally described the presidential candidate of the party, Alhaji Atiku Abubakar as an experienced, detribalised and knowledgeable leader who has impacted on the nation as a wealth and job creator, promoter of education and compassionate patriot.
Pastor Eno added: "The job of our governor will be made easier by the fact that the Presidential candidate of our great party, Alhaji Atiku Abubakar is an experienced, detribalised leader who has impacted on the nation as a job and wealth creator, promoter of education and compassionate patriot."
He noted that Alhaji Atiku will get the usual overwhelming support from the people of Akwa Ibom State.