Governor Inuwa sets up relocation taskforce for Gombe Ultra-modern Mega Park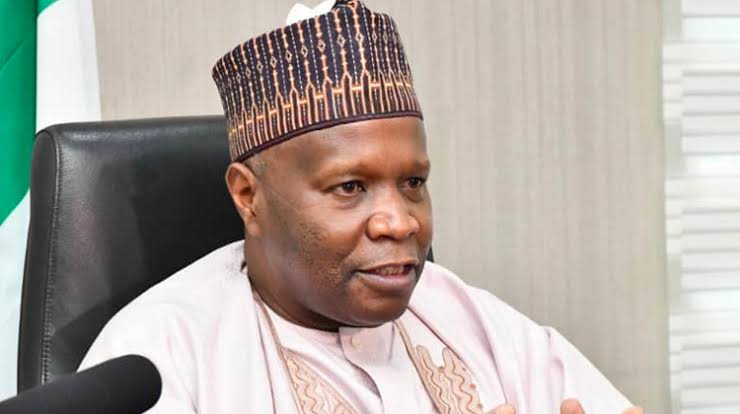 Gombe State Governor, Muhammadu Inuwa Yahaya, has approved the constitution of a Taskforce on the relocation of the three major motor parks in Gombe metropolis, namely: Bauchi Motor Park, Dukku Motor Park and Dadinkowa Motor Park to the newly completed ultra-modern metro motor park along Dukku Road.
The Secretary to the State Government, Professor Ibrahim Abubakar Njodi who conveyed the Governor's approval, said the measure is to ensure smooth and organized transition of operations from current motor parks to the new Mega Park.
The Taskforce has ACP Ibrahim Bappa (rtd) as Chairman with the following as members:
Chairman of Gombe State Urban Planning and Development Authority, Bappayo Samanja Maudo; Group Captain Peter Bilal (rtd); one relevant Director each from Ministries of Housing and Urban Development, Local Government, Works and Transportation and a relevant Director from Gombe Geographic Information System (GOGIS).
Others are: the Caretaker Chairman of Gombe Local Government Council or his representative and a representative each of the Nigeria Police Force, Department of State Services, Nigeria Security and Civil Defense Corps and the Federal Road Safety Commission.
Also to serve as members are the representative of the Nigerian Society of Estate Surveyors and Valuers; Branch Chairmen of the National Association of Road Transport Owners; Road Transport Employers Association of Nigeria and National Union of Road Transport Workers.
The Taskforce also has Barrister Muhammad Isah Usman of the Ministry of Justice and Mr. brahim Yusuf 3000 (representing the coalition of civil society groups) as members while the Managing Director, Gombe Revenue Optimization Company Ltd ( GROCOL) will serve as Secretary.
The terms of reference given to the Taskforce by the Governor include: To determine the vehicular capacity of the Gombe ultra-modern motor park; assess the three major motor parks in Gombe metropolis- Bauchi Motor Park, Dukku Motor Park and Dadinkowa Motor Park – in terms of vehicular capacity, and private business structures [food stalls, cafes, restaurants, restrooms, waiting areas, luggage storage, parking spaces, resting spaces; etc.]; and to determine whether or not the facilities in the Mega Park are capable of accommodating the facilities of all the three Metropolitan Motor Parks but with priority given to Bauchi and Dukku Motor Parks.
The Taskforce is also mandated to obtain all relevant data on private property in the Metropolitan Motor Parks including their ownerships, how they were acquired, their locations, sizes, conditions, and any unique features for the purposes of valuation; assess every legally acquired private property so as to determine the fair market value of the property, particularly private property within Bauchi Motor Park and its vicinity and recommend compensation payable or any necessary actions based on the assessment findings, if applicable.
It is also to determine property holders whose businesses are relevant and compatible with motor park operations and to afford such holders right of first refusal in relocating to the Mega Park; recommend measures to ensure smooth and organized transition of operations from current motor parks to the Mega Park; advise those to be affected of any legal requirements or regulation related to the relocation process and make any other recommendations that may assist in equitable valuation of private property, so as to ensure successful and hitch-free relocation process.
The Taskforce has 30 days to submit its report.