Greater Lagos Fiesta kicks off next week after two years break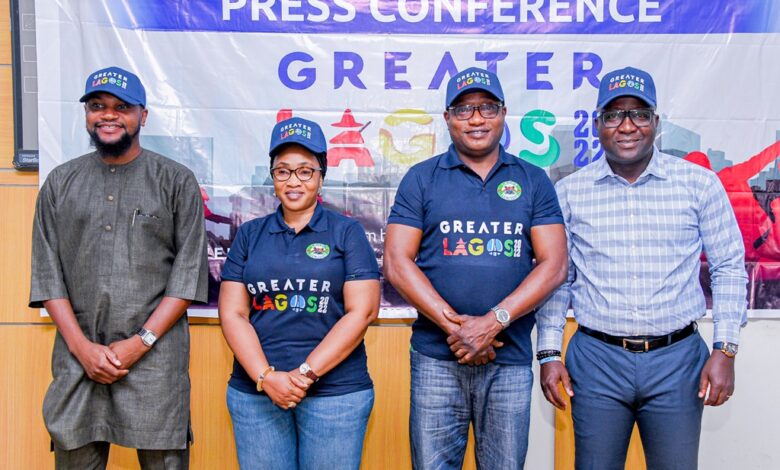 Lagos State government on Monday said its annual end-of-the-year entertainment event tagged "Greater Lagos Fiesta" will begin next week in all the five divisions of the state, two years after the last one was held.
Special Adviser to Governor Babajide Sanwo-Olu on Tourism, Arts and Culture, Mr Femi Martins, who spoke to journalists in Lagos yesterday, said the Greater Lagos Fiesta, aimed at engaging and entertaining Lagos residents as the year winds down, will be held from Thursday, December 29 into the wee hours of Sunday, January 1, 2023, to usher in the New Year.
The fiesta was put on hold in 2020 and 2021 due to the Federal Government's directive on COVID-19 pandemic protocols.
He said over 10,000 fun seekers are expected to throng each of the venues of the Greater Lagos Fiesta daily in Ikorodu Town Hall, Epe Recreation Center, Agege Stadium, Badagry Grammar School and Eko Atlantic City.
The Greater Lagos Fiesta began in 2012 to showcase the rich cultural heritage of Lagos which attracted tourists and entertainers across Lagos and Nigeria as a whole.
Martins said the fiesta will further open up economic opportunities for small and medium scale operators, adding that adequate security arrangements have been put in place for all attendees in all five divisions.
He assured all Lagos residents and beyond of a well-loaded Greater Lagos Fiesta filled with fun and entertainment, adding that the event will promote and have a positive impact on the economy of the state, which would result in a boom and therefore appeal to willing corporate organisations to partner with the state government to make the event successful.
The special adviser also hinted that with the Q4 Initiative launched in September, the Ministry of Tourism, Arts and Culture will be able to collate data for attendees to enhance planning and project to the world the traffic Lagos State attracts to tourism and entertainment.
Martins while responding to questions from journalists on the name successive governments have called the fiesta in the State, said Governor Sanwo-Olu would be briefed on the need for a bill to be sponsored and sent to the Lagos State House of Assembly for the current name to be backed by law for continuity.