Group calls for international warrant of arrest on Ladi Adebutu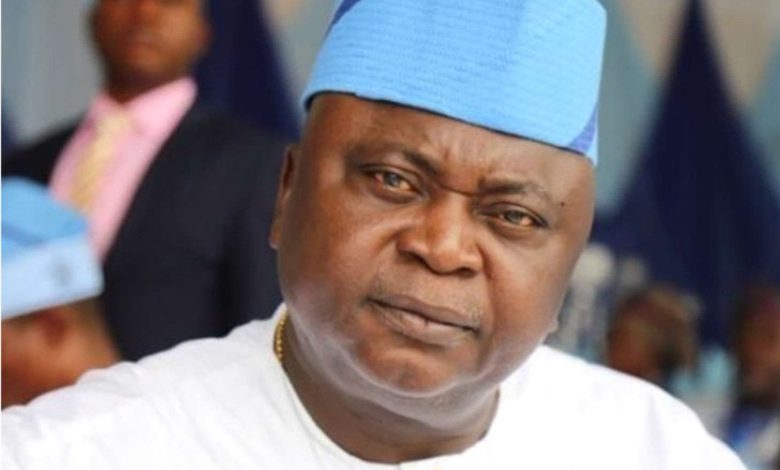 By Kolawole Olayinka, Abeokuta
A Civil Society Organisation, Committee for the Protection of Peoples Mandate (CPPM) has called for an international warrant of arrest on Mr. Ladi Adebutu, the Peoples Democratic Party (PDP) gubernatorial candidate in the March 18th, 2023 gubernatorial election in Ogun State for alleged violation of Nigeria's Electoral Act and for ignoring police invitation.
In a statement issued on Wednesday, signed by its Executive Director, Nelson Ekujumi, the group said it has followed with keen interest the police investigation of Mr. Adebutu's alleged vote buying scam during the gubernatorial election of 18th March.
The PDP candidate was alleged to have induced voters with a pre-loaded ATM cards with the inscription Dame Caroline Oladunni to the tune of N10,000 to vote for him on election day.
Ekujumi said the move amounted to a violation of the Electoral Act (2022), as amended.
According to him, CPPM physically witnessed this flagrant violation of the Electoral Act on election day by Mr. Adebutu and his party from the reports of observers as well as through complaints by some voters who felt that they were deceived to vote and collect N10,000 when some of the pre-loaded ATM cards could not be redeemed, while others were unaware that they were accessories to a crime.
"This anomaly and electoral Act violation is contained in CPPM observation report and has now been corroborated by the report of the Nigeria Police investigation of this crime against the Constitution of the Federal Republic of Nigeria.
"This case must be pursued to a logical conclusion to serve as a deterrent to politicians and sanitize our democracy," the statement added.
The civil society organization noted that the voter inducement saga is public knowledge and verifiable.
The group commended the security agencies for their painstaking and thorough report and for the arrest of some of the violators of the country's Electoral Act.
The civil society organization called on the Police to interface with Interpol to issue an international warrant of arrest on Mr Adebutu, who is trying to deflect from his alleged crime by fleeing the country under the guise of his life being threatened.