Group chides Abdulrazaq over failure to produce commissioner nominees' list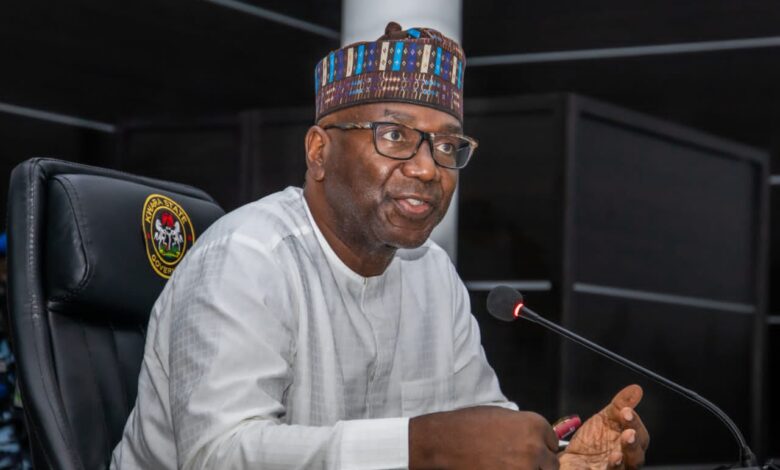 *Allegation baseless, unfounded-CPS to Speaker
By Mosunmola Ayobami, Ilorin
A group, Kwara Advancement Initiative (KAI) has raised concern over the failure of the state governor, AbdulRahman AbdulRazaq to send names of commissioner nominees to the state House of Assembly before the expiration of the 60 days deadline provided in the constitution to make such appointments after swearing.
KAI also chided the governor for deceiving the people and running the state like a personal business in defiance of the law.
But, the Chief Press Secretary (CPS) to the Speaker of the House of Assembly, Sheu Abdulkadir Yusuf, described the allegation as baseless and unfounded.
But Hajia Adeola Bashiru, the coordinator of KAI, in a statement in Ilorin, accused the state legislature of shielding the governor and condoning executive excesses.
The group's reaction followed the failure of the House of Assembly to make public the names of commissioner nominees in the list allegedly sent by the governor.
The lawmakers have been receiving backlash from Kwarans following the decision to postpone plenary indefinitely after the Speaker, Rt. Hon. Yakubu Danladi, in a statement through his Chief Press Secretary last Thursday, disclosed that it had received an executive communication from the governor for the confirmation of 20 commissioner-nominees and 10 Special Advisers.
Bashiru said: "From all indications, Governor AbdulRahman AbdulRazaq has not forwarded the nominees' list to the state House of Assembly.
"The Speaker had earlier stated that the Honourable House will diligently attend to His Excellency's request in due course, but instead of doing the needful as required by law, the House decided to go on break for no just reason.
"This move by the lawmakers is obviously to shield the governor from contravening the law of the land.
"Kwarans deserve to know why those elected and paid from the public purse have chosen to abandon their official and constitutional responsibility without any plausible justification.
"The development in Kwara is disturbing because it is coming at a time when other states are already near conclusion or have concluded the process and have hit the ground running.
"It is more worrisome that this is coming from a second-term governor, who is no alien to the office. This only shows that Governor AbdulRazaq seems never prepared for the task of governance.
"It also amounts to gross violation of the constitution and taking the people of Kwara for granted."
The group also challenged the Assembly to produce the letter with which the governor communicated the list of commissioner-nominees to it as proof that it is not just aiding illegality.
Reacting, Yusuf, the Speakers spokesperson dismissed the allegation as baseless, noting that the Assembly is already in possession of the governor's communication with the names of the would-be commissioners.
"The allegation is baseless, unfounded. I can confirm that the Kwara State House of Assembly is in receipt of the list of the commissioner-nominees sent by the governor," he said in a terse message sent to WesternPost.