GTCO reports profit before tax of N214.2bn, proposes N3.10 dividend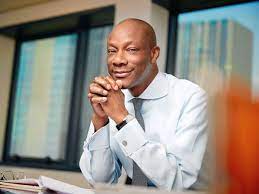 Guaranty Trust Holding Company Plc (GTCO) has released its Audited Consolidated and Separate Financial Statements for the year ended December 31, 2022, to the Nigerian Exchange Group (NGX) and London Stock Exchange (LSE).
 The Group reported profit before tax of N214.2billion, representing 3.3per cent dip from the N221.5billion posted in the corresponding year ended December 2021 on the back of a N35.6billion impairment recognised on Ghanaian sovereign securities.
The Directors recommend the payment of a final dividend of N2.80k per ordinary share of 50 Kobo (bringing the total dividend for the financial year ended December 31, 2022 to N3.10k.
The Group's loan book (net) increased by 4.6per cent from N1.80trillion as at December 2021 to N1.89trillion in December 2022, while deposit liabilities grew by 11.6per cent from N4.13trillion to N4.61trillion during the same period.
The Group's balance sheet remains well-structured and resilient with total assets and shareholders' funds closing at N6.45trillion and N931.1billion, respectively. Capital Adequacy Ratio (CAR) remained very strong, closing at 24.1 per cent.
Similarly, asset quality was sustained as IFRS 9 Stage 3 Loans ratio (NPLs) improved to 5.2per cent in December 2022 from six per cent in December 2021. However, Cost of Risk (COR) inched up marginally to 0.6per cent in FY-2022 from 0.5per cent in December 2021 due to impact of worsened macros on PDs.
Commenting on the results, the Group Chief Executive Officer of GTCO, Mr. Segun Agbaje, said: "Our ability to successfully navigate the peculiar challenges in the different markets where we operate underscores our strong business fundamentals and unwavering commitment to sound business strategies.
"Despite the varying challenges and headwinds that weighed on growth in 2022, we were determined to deliver a decent performance and scale effectively to strengthen our competitive edge and drive long-term growth. 
"As an organisation, 2022 was quite significant for us being the first year after our corporate restructuring into a financial holding company in August 2021.
"Today, across our Banking, Payment, Funds Management, and Pension businesses, we have successfully built a robust ecosystem with immense potential to deepen our addressable market and create more value for all our stakeholders. We will continue to prioritise innovation, service excellence, and execute seamlessly towards achieving our vision of leading financial services in Africa."
Overall, the Group continues to post one of the best metrics in the Nigerian financial services industry in terms of key financial ratios i.e., Pre-Tax Return on Equity (ROAE) of 23.6 per cent, Pre-Tax Return on Assets (ROAA) of 3.6per cent, Full Impact Capital Adequacy Ratio (CAR) of 24.1 per cent and Cost to Income ratio of 48 per cent.