GTCO shareholders endorse N91.24bn dividend payout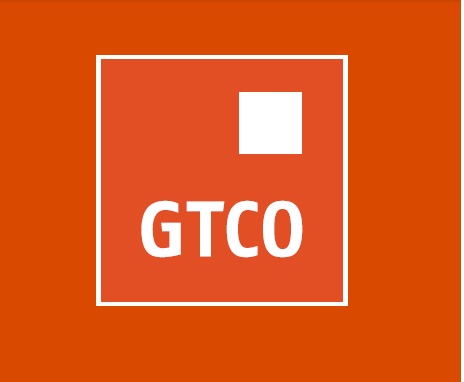 Shareholders of Guaranty Trust Holding Company (GTCO) Plc, have endorsed the payment of N91.236 billion, representing N3.10 per share for the financial year ended December 31, 2022.
This endorsement was made at the holding company's second annual general meeting held on Thursday, virtually.
The Group proposed a final dividend of N2.80 per unit of ordinary share held by shareholders in addition to the interim dividend of 30 kobo paid in June, bringing the total dividend for the 2022 financial year to N3.10 per unit of ordinary share.
Shareholders commended the board for the financial performance achieved during the period under review despite the operating environment.
Speaking on behalf of the shareholders, the immediate past President of Nigeria Shareholders Solidarity Association, Chief Timothy Adesiyan commended the management of GTCO for the impressive 2022 financial performance and the consistent dividend policy of the Group.
He also noted that the Group has contributed to the growth of the economy in its lending to agriculture, SMEs, real sector, among others as seen in the award obtained by the Group in the year.
Speaking to shareholders, Chairman of GTCO, Mr Hezekiah Oyinlola said: "As I reflect on 2022, I recall the challenges we faced at every turn and the prospects that became significant milestones in our journey towards creating a robust yet agile institution.
"As we look across our burgeoning GTCO Universe, we take pride in the concrete outcomes of our diligent efforts and unyielding dedication towards expanding our influence and strengthening our position as a leading provider of financial services in Africa.
"In 2022, our ambition was crystal clear, and we set out to achieve it with unwavering focus. We completed the setup of our holding company and acquired full ownership of Investment One Pension Managers and Investment One Fund Managers, now named Guaranty Trust Pension Managers and Guaranty Trust Fund Managers, respectively. Our payment subsidiary, HabariPay Limited, also launched in 2022 and almost immediately introduced its flagship product Squad to the market with outstanding reviews.
"The highlight for me is that these newly created businesses – in payments, fund managers, and pensions ran successfully and were profit before tax positive by the end of the year."
The Group Chief Executive Officer, GTCO, Mr Segun Agbaje, said in spite of the varying challenges and headwinds that weighed on growth in 2022, the Group delivered a decent performance posting a pre-tax profit of N214.2 billion representing a dip of 3.0 per cent from N221.5 billion posted in full year, 2022. PBT contribution from West Africa decreased from 21.0 per cent in December 2021 to 12.3 per cent in December 2022 due to the significant impairment sum of N35.6 billion recognised on the Ghanaian sovereign securities.
He also noted that during the same period, the size of the Nigerian Banking Subsidiary increased to 84.3 per cent from 79.5 per cent, while East Africa's contribution to the Group grew marginally to 3.4 per cent from 3.0 per cent.
"The Group also benefited from a 0.9 per cent contribution from the Non-Banking Subsidiaries which compensated for the negative 0.8 per cent contribution from the United Kingdom in FY-2022.
"Gross earnings increased by 20.4 per cent to N539.2 billion in full year, 2022 from N447.8 billion in 2021.
"2022 was a year that tested our resilience and our determination. As we face the future, we do so with the confidence that we will maximize all opportunities and deal with challenges as they come.
"I strongly believe that the new holding structure of our organisation will prove to be a propeller in our journey towards sustained growth and success," Agbaje said.