Guardiola signs two-year Manchester City contract extension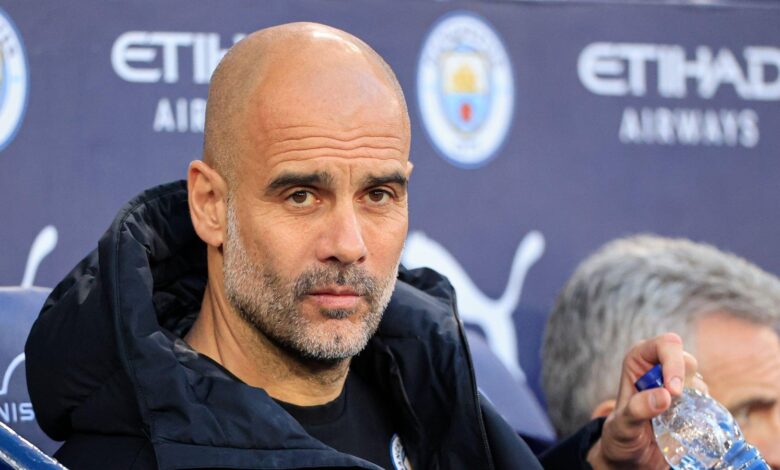 Pep Guardiola has signed a two-year contract extension that will keep him at Manchester City until 2025.
Guardiola's existing deal at the Etihad Stadium expires at the end of the season.
Following the announcement, Guardiola said: "This is just the confirmation of how comfortable we are, the club and myself, again, like signing at the beginning. I cannot say thank you enough to all the club to trust me, to give me the opportunity to do my job as best as possible, but that is just papers.
"We have to be comfortable with the team, with the club, otherwise it makes no sense. The incredible, beautiful memories we had together and still have the dream to achieve more. I know what the club wants. I will fight for that with our players and staff to do our club as best as possible."
The 51-year-old is the second-longest serving Premier League manager – behind only Liverpool's Jurgen Klopp – and the fifth-longest serving in the top four divisions of English football.
Guardiola joined Manchester City in 2016 after three years at Bayern Munich, where he won the Bundesliga on three occasions and the DFB-Pokal twice.
His serial winning has continued during his six years in England, too. City have won the Premier League four times during his tenure, as well as one FA Cup, four Carabao Cups and two Community Shields.
Asked about his future earlier this month, he said: "I've said many times, I don't talk about that. Everything is under control, it's perfect, the decision will be made together with the club the moment it has to be made.
"I said many times, I had the feeling that both the club and myself are happy to be together. When we have time, when the moment we feel it both sides, we take a decision."
Source: Sky Sports