Lagos governor casts his ballot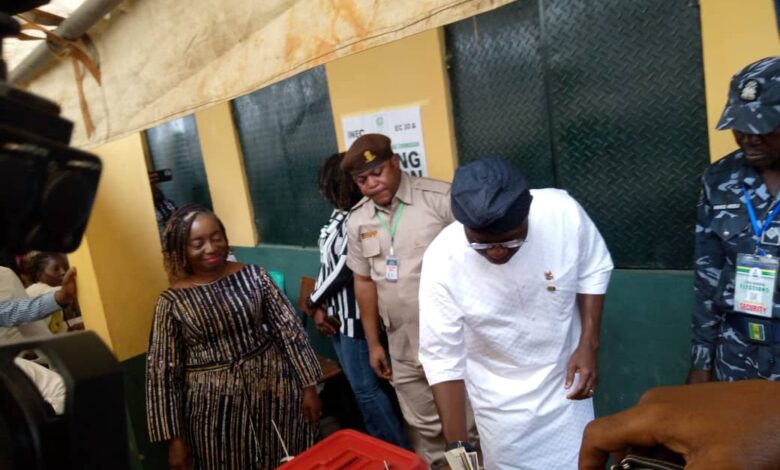 Governor Babajide Sanwo-Olu on Saturday cast his ballot in the gubernatorial and state House of Assembly elections with commendations of the electoral process.
The governor, who came into the polling unit at about 10:13am voted at 10:18 am at St. Stephen Primary school Adeniji Adele, at Ward E3, polling unit 006, Lagos Island.
After exercising his franchise, the governor commended the electorates for coming out in large number, stressing that the electoral umpire has improved on the glitches it recorded in the last presidential and National Assembly elections.
"We have just witnessed casting of my own vote this morning with my wife and we are happy with the turn out of the crowd and with the INEC whom I was told at the right time.
"I think it's a time for us as a people to understand that this process is not meant be be a process of violence because election that leads to a democratic process is a best form of a validation of what true democracy is all about and I want to reiterate again that this contest is about peace, progress and prosperity for our State and our country at large.
"I am excited and happy to be here and I want to ask that our citizens should be vigilant if you see anything say something and let us all come out and exercise our rights freely," he said.
Sanwo-Olu urged the Fourth estate of the realm to continue to preach and advocate for everyone to have a right and be able to express themselves freely, fairly and transparently.
Some of those who cast their votes described the process as seamless as they also confirmed improvement on the part of INEC.