Hadiza Usman lied about me in her book – Amaechi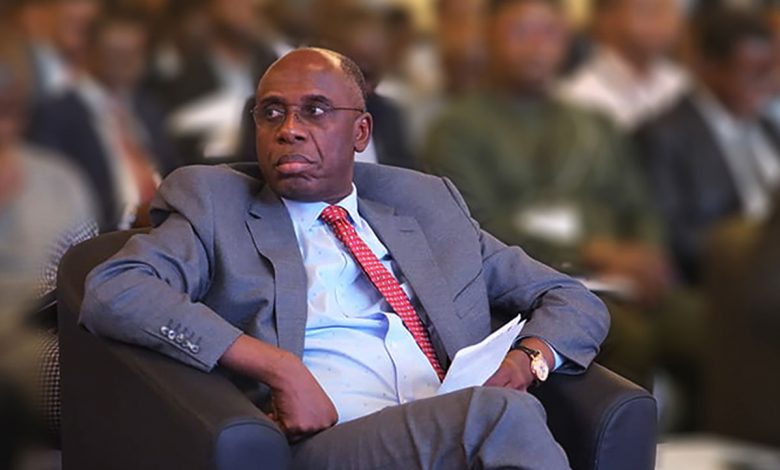 Former Transport Minister Rotimi Amaechi has accused the former Managing Director of the Nigerian Ports Authority, Hadiza Usman, of lying about him in her book, 'Stepping on Toes: My Odyssey at the Nigerian Ports Authority.'
Amaechi, who was a presidential aspirant under the administration of Muhammadu Buhari, made this statement on Thursday at TheNiche annual lecture in Lagos, where he delivered a speech as the guest speaker.
The lecture, which had the theme: "Why We Stride and Slip: Leadership, Nationalism and the Nigerian Condition," took place at the Nigerian Institute of International Affairs, Victoria Island. It was chaired by Dr Uma Eleazu, a former director of the National Policy Development Centre.
Amaechi refuted Usman's allegation in her book that he was behind her removal as the NPA Managing Director.
He said, "You must have read the book by the ex-MD of NPA, 'Stepping on Toes.' There has been a big debate about whether I should reply or not. The book is full of lies.
"For example, she says that she was not indicted by the panel but she was guilty of all the 10 charges. I even brought a copy of the memo to the President where the President approved her sack.
"We explained to the President all the charges, including how a NPA Managing Director with a N2.5m approval limit can approve a N2.8bn contract without appropriation, and how she overpriced it by N58m and told them to return the difference after awarding the contract.
"Why is that document not public? Prominent Nigerians are involved. She gave waivers to prominent Nigerians without authority and these are dollars that belong to the Nigerian economy but she had the audacity to write the book and Nigerians supported her to launch the book."
"What is new to say? Nigerians don't care about anything. Has any politician ever said he is not a thief? Which politician ever said he went to university, which politician ever said she did NYSC, and which politician ever said he has his certificate?
"Nigerians know and still vote for them, so what is your problem? I decided not to talk again because there is nothing to say and because Nigerians will do nothing. If you say it's a lie, kill 10 Nigerians tomorrow and line them up, nothing will happen.
"The worst thing about Nigerians is that even if you say you are innocent and they arrest you tomorrow, 'We knew it, he's a thief,' Nigerians will join and say it and you will go to jail for nothing."
The event, which attracted brilliant minds from public service, also featured a panel discussion with Funke Treasure, Yakubu Mohammed, Valentine Ozigbo, Chidi Amuta and Prof Anthony Kila as the panelists
The event also witnessed the induction of Amechi and Eleazu into TheNiche Hall of Fame.