House of Assembly reverts 'State of Osun' to Osun State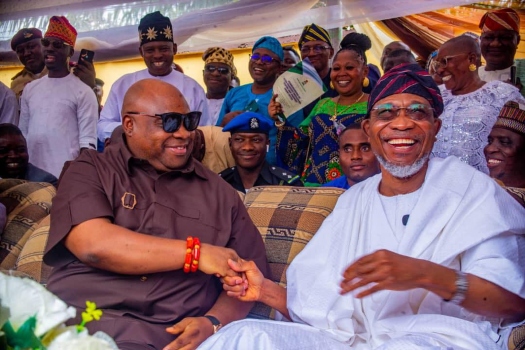 By Deborah Oladejo, Osogbo
The Osun State House of Assembly has passed a Bill reverting the name of the state to Osun State from the "State of Osun" it was given in 2012 by former governor, Rauf Aregbesola.
The Assembly, through a Bill titled: 'Osun State Anthem, Crest and Flag Amendment Bill 2023' aside from reverting the name of the state, also changed the flag and crest of the state to the Nigerian flag and the Nigerian Coat of Arms.
After the Bill was passed for reading at the plenary on Monday, the Speaker, Rt. Hon. Adewale Egbedun said the passage of the bill became imperative in accordance with the provision of the law as well as to obey the verdict of the High Court which had earlier pronounced the 'State of Osun' and its title as null and void in 2017.
Egbedun said henceforth, Osun State shall no longer be regarded as the 'State of Osun', just like the 'State of the Virtuous' has been replaced with the 'State of the Living Spring' as initiated by the founding fathers of the State.
The Speaker said the amended law also adopted the national flag in place of the state flag a feat which he said is aimed at upholding the national unity as a federating union.
He said the Bill would be forwarded to the governor for assent.
The State Anthem established by the old Bill was, however, sustained by the new Bill.
Earlier, the Majority Leader, Hon. Kofoworola Adewunmi had moved for the passage of the bill and it was seconded by Hon. Abiola Awoyeye representing Ife central state constituency.
Meanwhile, the Assembly has screened 13 out of the 25 commissioners' nominees that appeared before it, after the report of the ad-hoc screening committee was adopted.
Chairman of the ad-hoc screening committee, Mr Akinyode Oyewusi, said all the nominees are competent and qualified to be commissioners.
Oyewusi said the nominees met the requirements of the law and that they should be confirmed in line with section 192 (2) of the Constitution of Nigeria 1999 (amended).
Egbedun said the nominees would all be considered for confirmation after the House is through with their screening.