Housing minister unveils N50m mortgage scheme for Nigerians in diaspora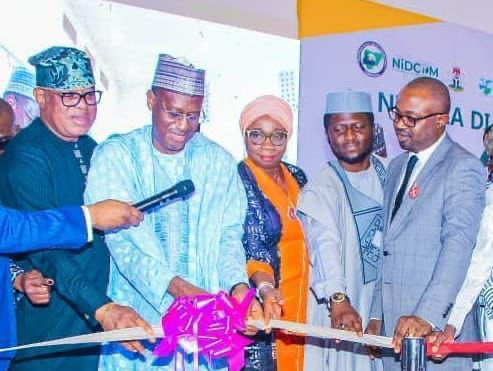 As the 6th edition of  Nigeria Diaspora Investment Summit (NDIS), opens in Abuja, the Minister of Housing and Urban Development Architect Ahmed Dangiwa, has launched the Diaspora Housing Scheme
with a promise for Diasporas access up to N50 Million loan for mortgage with an interest rate of 6.9%, to be paid over a period of 10 years.
The Minister who initiated the scheme while serving as the MD/CEO of the Federal Mortgage Bank of Nigeria described his position as a positive twist of fate.
Dangiwa also added that the Mortgage scheme is set to be formally launched in the United Kingdom, Canada, and the United States soon, while calling on the Diaspora community to take full advantage of this opportunity and massively subscribe to reap its short and long-term benefits.
"I want to use this opportunity to urge Nigerians in the Diaspora to take advantage of this Scheme which allows them to actualize their dreams of owning affordable homes in Nigeria", he said.
The Minister assured the Diaspora of his commitment to protect their investments in the sector and his tenure will ensure that relevant incentives are provided as he will willingly support Diaspora initiatives.
Dangiwa also encouraged the Diaspora to prioritize the Diaspora City Project which is in collaboration with NiDCOM, FHA, the Federal Capital Territory Administration and even the Private Sector.
"This city will accommodate Bungalows, Semi-bungalows, Terrace, mansions and other infrastructures for the convenience of the Diaspora ", he explained.
NIDCOM Chairman/CEO, Hon Abike Dabiri-Erewa explained that the scheme has been in the heart of the Commission and will do all it takes to actualize this mandate hence the launch.
The theme of the 2023 hybrid summit is, ' New Vistas, New Aspirations, New Opportunities: The Diaspora and National Development'.