How unpaid N30,000 caused my 17 years old feud with Basketmouth – AY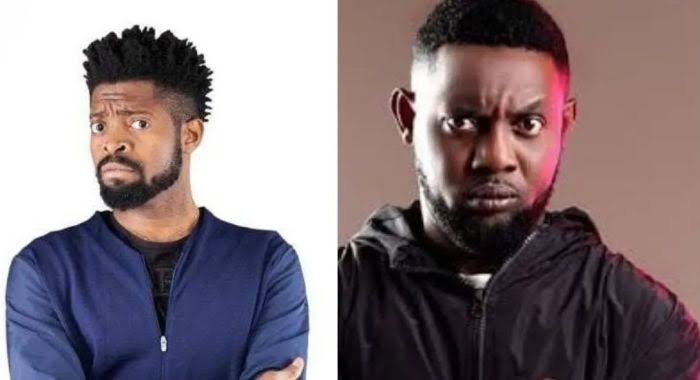 Nigerian comedian, Ayo Makun, popularly called AY, has revealed how N30,000 unpaid performance fee caused feud between him and his industry colleague, Basketmouth.
In a recent interview with Chude Jideonwo, the media personality, AY recounted his early days in the industry.
He said Basketmouth used to connect him to perform at events when he was starting out in the comedy business.
AY said there was a particular event he attended but the organisers had expected Basketmouth to be available.
The comedian said he wasn't paid and had to reach out to Basketmouth who told him the organisers hadn't paid.
AY said he contacted the organisers and was shocked to find that payment had been made even before the event.
"Usually, what we get at that time is ₦30,000. ₦30,000 at that time was everything to me," AY narrated.
"N30,000 would buy me my pack of [noodles], recharge cards, fuel for my generator.
"[It allowed me] to pay just one or two people to join me to do one or two skits that I can just quickly put out.
"I got this job and the people weren't too happy to see me because they were expecting a Basketmouth to come.
"Long story short, the guy was later happy after the performance. There was an exchange of contact. Then I left.
"Two weeks running, I hadn't seen ₦30,000. Because I didn't see the ₦30,000, I was starving in Iponri.
"I decided to ask for ₦30,000 and he said this person hasn't remitted. He said they were not happy."
AY said it was when he shared a picture of his chats with both parties that a fight broke out.
He said he was not at odds with Basketmouth at the time but the incident caused them both to feud.
"It was very funny to hear from them that this full payment has been made long before the event," AY said.