How we pressurised Tinubu to join presidential race-Osoba, Olusi, others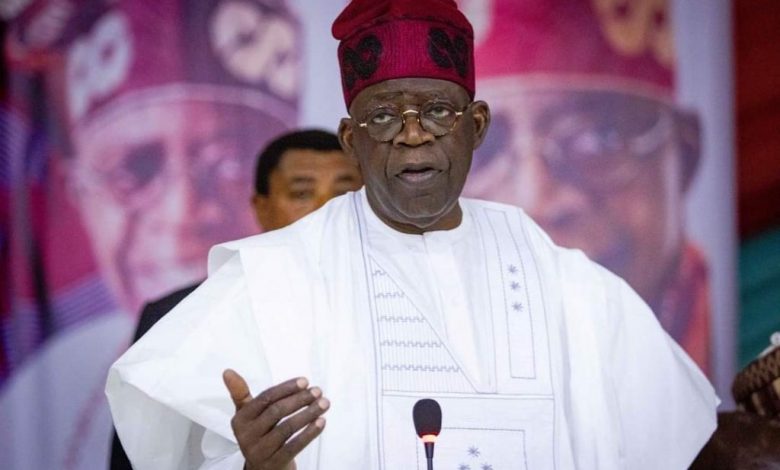 …Yoruba traditional rulers, elders, others endorse APC candidate
Former Ogun State Governor, Aremu Olusegun Osoba and other political leaders in the South West have revealed how the All Progressives Congress (APC), presidential candidate, Asiwaju Bola Ahmed Tinubu was presurised to vie for the Presidency of Nigeria.
Osoba and other political leaders in the region revealed this while speaking at the Yoruba and South West Leaders of Thought Summit in Lagos on Monday.
A chieftain of APC and convener of the summit, Prince Tajudeen Olusi in his welcome address, also revealed how late Alafin of Oyo, Oba Lamidi Adeyemi initiated the summit before his death, to rally support for Tinubu's candidature .
Olusi disclosed that all Yoruba traditional rulers were involved in the project to make Tinubu president of Nigeria right from inception, noting that the monarchs' involvement was the reason Tinubu is accepted by majority of the Yoruba and others tribes.
Osoba in his address, said joining presidential race was not Tinubu's own making but that of prominent and progressive politicians from the Southwest who presurised him in 2007 to join the race for president.
According to the APC chieftain the idea was mooted at a dinner organised for Tinubu after he ended his tenure as governor of Lagos State.
Osoba noted that many prominent and progressive politicians were at the dinner, held at a popular hotel on Awolowo Road , Ikoyi to honour him for his outstanding performance.
"It was at the gathering in 2007, we all pressurised him to aspire for the presidency and he agreed. Since then, he had work tirelessly to justify the confidence we have in him," Osoba said.
The submit which was attended by many prominent politicians and elders, market and religious leaders, was also used to endorse Tinubu.
Former Governor of Ogun State, Otunba Gbenga Daniel, Chairman of the submit, Archbishop Ayo Oladigbolu, Oluwo of Iwo, Oba Abdulrosheed Akanbi, Speaker of House of Representatives, Femi Gbajabiamila, Ayangburen of Ikorodu, Oba Kabiru Sotobi, and others charged the Yoruba Nation to unite for Tinubu.
The host, Governor Babajide Sanwo-Olu also charged Nigerians to support Tinubu and vote for him massively .
He said Tinubu is the right man for the job due to his track record, achievement and plan for Nigeria.
Specifically, in his address, Oba Akanbi said all the traditional rulers in Yorubaland have endorsed Tinubu as president, and they were already working and mobilizing for the APC candidate.
He charged all the sons and daughters of Yorubaland to vote massively for Tinubu because of his contribution and commitment to develop Nigeria.
Tinubu arrived at the event late from Abuja. He entered the venue at 4.30pm and also left by 5.40pm back to Abuja.
He urged Nigerians to come out on Saturday and cast their votes for him on Saturday.
Tinubu said he was very happy to meet the hall filled to capacity despite coming late .
He appreciated everyone and urged them to mobilize their people to vote for him.