Hubris unleashed, By Wale Bakare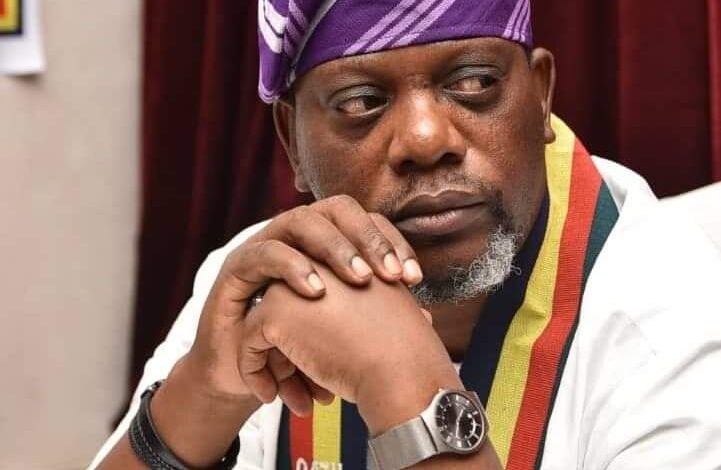 I first 'met' Satguru Maharaji sometime in 1986 or so. No, I didn't bump into him on the street or at a party but in the manner some Nigerian broadcast presenters about to interview a guest lead with the asinine intro: "can we meet you?" He had just come into the country from some sojourn abroad. I don't remember which country now but my mind keeps leaning towards India as a consequence of his divine title and his affinity for flowers. Anyway, it was in the days when Radio Nigeria 2 was the most funky station on air and Jacob Akinyemi Johnson (JAJ) was a demi-god on radio. He was the one talking with this fellow. Now, if you knew JAJ, you knew how unique and melodious his voice was. There was however something in the voice of the man he was interviewing that compelled you to stop and listen. It had this numinous quality that was accentuated by his humility. He talked about how he had discovered the spiritual power in flowers from his travels and how this power was going to infuse Nigeria and make us all better humans. He talked about how he wasn't starting a new religion or condemning the old but he was only interested in 'sharing the light' because it would be evil to keep it to himself.
I had never been so captivated by a voice. It was meekness stored in human form. If I didn't have a higher calling to visit Fela's shrine that evening, I would probably have gone to search him out. That was how impactful he was. When JAJ asked him if he was a prophet or a Priest, he said something about being 'just a guide, a brother to you and others that would like to share in the light'! Though I couldn't see him, I could envisage his physical attributes: slight of stature (people with such powerful spiritualty would have long conquered 'longer-throat'), probably with the appropriate length of dreadlocks hidden under some cheap woolen cap, and the weather-beaten sandals. But it was Friday and 'Ladies night' at the Afrika Shrine beckoned. I promptly forgot about Satguru Maharajiji for the next 10 years or so. At least until I 'met' him again, this time on TV. He had become a god. People who wanted to go to heaven had to come through him and the journey started from his jungle commune on the Lagos-Ibadan expressway. The unique voice was still there, albeit a little less patient. The meekness was gone, replaced by the imperious mien of someone who had either smoked a carefully blended wrap of 'kwale weed' or, more dangerously, someone who believed he should be referred to in the third person. He was now worshipped, and only rightly so. The man that had come to show people how to get to God ten years before had become God himself. And he was infallible.
Sadly, this scenario plays out again and again across the ages and all over the world. The 'Messiah' that starts out as 'brother' and then becomes the 'leader', going on to be the 'pathway' to the Creator, and eventually seeing himself as THE CREATOR (or made so by his followers). People like Jim Jones in America, Jesu Oyingbo in Nigeria and numerous others in other parts of the world. I remember a fellow called Reverend King (currently awaiting execution in Kaduna for murder). Same way he started out until he was apotheosised by which time he saw himself as unbounded by mortal laws. He could do and undo, kill and get away with it. Followers became slaves and his personal pleasure toys. This metamorphosis of those who bring solutions becoming the problem is not limited to the spiritual realm. Freedom fighters and revolutionaries are infamous for becoming even more dictatorial than those from whom they came to set the people free. History is littered with tragic figures who were freedom fighters and who, either because of the adulation of the followers, or just the human traits in them, begin to take on the characteristics of the oppressors they came to dislodge. They become unyielding to advice and contrary opinion becomes taboo. They begin to see some sense in some of the ways of the oppressors and the deeds that were anathema in the past begin to appear more understandable. Until eventually, all attempts at pretence are discarded and a full-blown dictator emerges.
Which brings me to a video I saw a few days ago. In it Seun, the son of the late Afrobeat Musician, maverick, and civil rights icon, Fela Anikulapo Kuti, can be seen clearly slapping a policeman in uniform. It is inexcusable that a supposed 'defender' of the downtrodden would slap another man over a traffic altercation just because he felt he could do so. To lay hands on a Policeman in anything other than self-defence is simply foolish. The policeman somehow maintained an unusual calmness and refused to retaliate, despite Seun screaming into his face while pushing and shoving him repeatedly. The video has since gone viral and unsurprisingly, has reached the highest echelon of the Police Force. Not unexpectedly, the Police came out with a statement condemning the musicians unpardonable act and promising a full investigation. As at today, Seun is in Police custody where he is being kept while his case is being tried at the Yaba Magistrate court. From the damning evidence caught on video, I am not sure what defence the musician intends to put up to avoid a conviction. And this is where his troubles begin to mount.
Seun is listed in Wikipedia as a musician and civil rights activist. He has always been projected as the truly fearless son of the great Fela even from a much younger age. He made allusions to this unique pedigree in another video he made where he boasted about the number of Policemen he had slapped. That people say to him he gets away with it because he is Fela's son. He goes ahead to compare himself with Jesus whom he describes as God's son and so was able to do the things he also did (still cant work out the allusion). Obviously, Seun who became famous by virtue of the accident of his birth, despite starting to carve a niche for himself as a defender of the oppressed, was now seeing himself as unbounded by the laws of mere men. He could do anything and get away with it. Unfortunately for him, his brief flirtation with lunacy is going to cost him dearly. His own brand of music (which I must confess I have never really listened to) is not the same as his father's nor his brother's which are quite popular with Nigerians. His audience is in Europe and the Western world. As a matter of fact, he was scheduled to begin a 3 month European tour starting from this Saturday before his ego led him to commit this awful blunder. There have been suggestions that drugs or evil spirits might have played a part. I do not think so. I think (and the social media posts of his I have seen support this) ego was his undoing. Hubris got him. Sadly, convicts are routinely denied entry into Western countries, including America and Canada. If he is found guilty, the price of that momentary ego trip will be one he will be paying for a long time to come.
And one more thing
As the Ooni of Ife, Oba Enitan Adeyeye Ogunwusi opens up a 6th bedroom for his 6th wife (and the 8th in his 8 years as Ooni), I just want to give him a very loud ikira! He is doing well! And he seems to have worked out his 'spec' now after his first 2 trials that didn't work out so well. I know he had a healthy respect for the late Alaafin of Oyo and saw him as a mentor of sorts. It would therefore be no surprise if he has his eyes set on surpassing the Alaafins haul of 18 wives in his 52 years on the throne. With 6 already in the kitty in 8 years, I wont be placing any bets on the Ooni not beating Alaafin's record by a wide margin. Kaabiyesi o!!! May the crown stay long on the head. May the sandals stay long on the feet. May the royal fortitude never wane! Ase!