I don't need marriage, I only want companion – Shaffy Bello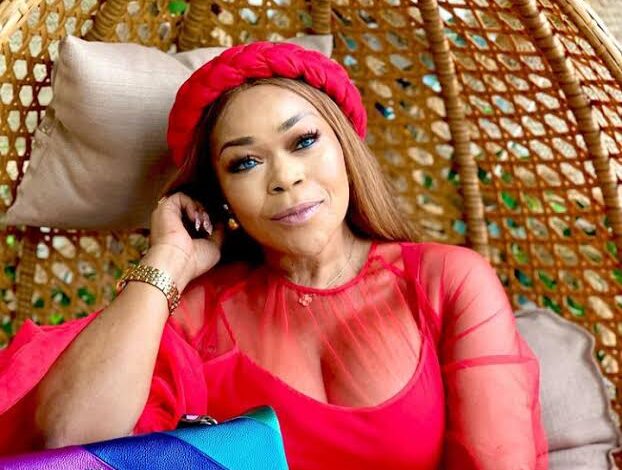 Nollywood super actress, Shaffy Bello, has said she only needs a companion and no longer needs marriage after two children.
In a recent episode of Mercy's Menu, Shaffy Bello described herself as "a one man kind of woman."
Shaffy said she wants to settle with a man but not in a marriage setting.
"I am a one man kind of woman and I believe there is a lot of women here to fill a home," she said.
"That is why when I meet people or go on a date, they are women.
"I want to settle with someone at the end of the day, I don't want to be 55 and then go out or have a birthday party and then come home and be all alone, I don't want that.
"I want to be with someone, maybe not marriage, but a companion."
Shaffy Bello began her career in the music industry after she appeared in Seyi Sodimu's song 'Love Me Jeje' in 1997.
Her first major role as an actress was in the Yoruba film 'Eti Keta'.
She has since taken up different roles in several films, including 'Twisted Twins', 'Chief Daddy', 'Hire a Man', among others.
In 1995, Shaffy got married to Akinrimisi but their union hit the rocks in 2020.
They both have two kids together; Ashton Akinrimisi and Ashley Bello.