I have no calling into politics, politicians are special breed of people – Sunny Neji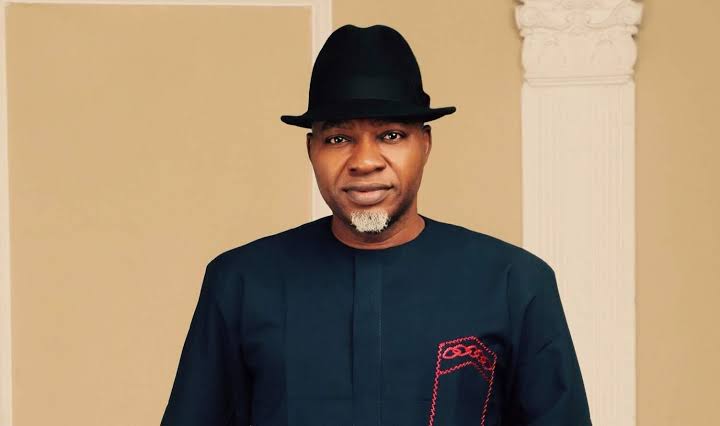 Vice President of Performing Musicians Employers Association of Nigeria, PMAN, Sunny Neji has said he has no calling to go into politics, noting that politicians are special breeds of people.
Neji made this statement in a recent interview with Cable Lifestyle as he empathized with the youth who want great change in the country.
He said: "The youths want a better country, the youths see what is happening in Europe in America in Asia, they want their country to be like Dubai, they want their country to be like South Korea, they want a better country and they know that it is possible.
"So what is going to influence them is someone they see, they believe in that can help bring these things to reality or at least start the process of bringing these things into reality. That was the spirit of the EndSARS, they wanted certain things to end, they wanted positive things to begin to happen, and they were tired of stagnation, and retrogression.
"So the youths are going to rally around that person that gives them that hope that yes a better Nigeria is possible."
Neji who recently released a single weeks ago said his new song is like a build-up of an album he is going to release soon. He said his single is out on all streaming platforms, on Boomplay, on Apple Music and it's titled 'Who Send Me', noting that he has been so engaged of recent.
When asked his young favourite artiste, Sunny Neji said there are lots of extremely good talented artistes right now.
"One good thing happening to us right now is that we have lots of extremely young artistes out there. The ones you know and the ones you do not know. Some extremely young talented artistes like our current Grammy award winner Tems. She's awesome. I like Flavor too, and then there's Phyno, there's Tuface. I can go on and on. I think they are all making great music because of their efforts. All of a sudden Afrobeat is a global phenomenon because we have more people now doing this. The entire world wants to be a part of what is happening here in Nigeria. It is great," he said.
Neji also said he wasn't saying who he will vote for in the next presidential election and he has no issues with people endorsing a presidential candidate, saying they have a right to endorse whoever they want to.
"I'm not going to say that but know that my head is properly screwed on who I'm going to vote for, someone that I know I can tell I can see that loves Nigeria. Someone I know who cares about the future of this country. Someone that is going to move us from where we are now; a nation that just consumes and consumes to a nation that is going to begin to produce, to generate, to bring in money into the country.
"I'm going to be looking at someone who cares about my sector, the entertainment sector, someone I know that can see the potential and is willing to invest to make sure that our sector is well catered for, knowing fully well that this sector, if properly harnessed, can generate a lot to the GDP of this nation.
"I'm going to be voting for someone who is thinking about little children, who is thinking about the education of our children. Someone who is thinking about women and how to get them more involved in nation-building. I am going to be voting for someone who is thinking of how to get farmers back to the farms, and who understands that a nation that cannot feed itself will die.
"I'm going to be voting for someone who doesn't think that everything begins and ends with oil. I'm going to be voting for someone who loves Nigerians, who loves Nigeria. I'm going to be voting for someone who is going to be saving for us and not killing us with debts and more debts and more debts. So that's the person I'm going to be voting for," he added.
Neji who still get royalties for his songs said his hit song 'Oruka' is for his wife and many couples out there.