I haven't committed any impeachable offence – Fubara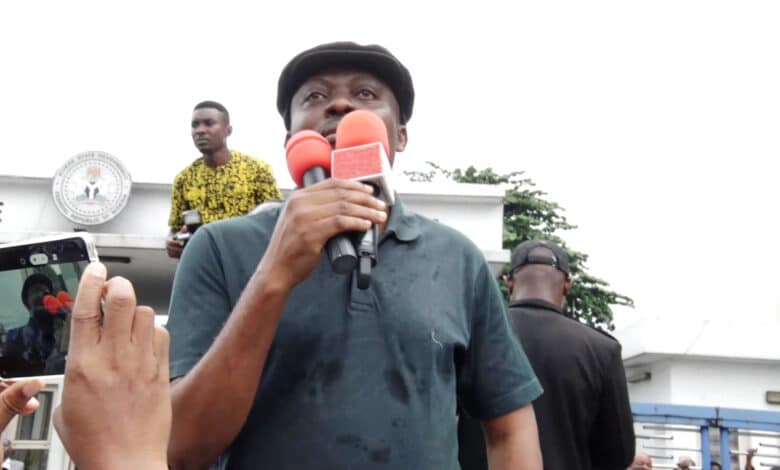 Rivers State Governor Similanyi Fubara has said there are no ground for his impeachment by the state house of assembly.
Fubara who addressed some of his supporters at the assembly complex on Monday morning, accused the police of shooting at him.
The Governor was in the assembly after crisis broke out over plans to impeach him.
The assembly complex was engulfed in fire Sunday evening in what many believed was connected to the planned impeachment.
Edie Edison, his strong ally, was removed as Majority Leader of the Rivers House of Assembly.
He said, "From what I have seen the security agency is even compromised. They were shooting at me directly but it doesn't matter, somebody will die one day.
"When people here ask who is this Fubara? He is that man that was killed for his struggle. I am not against anybody. I'm not planning anything against anybody that I don't know where these things are coming from.
"Let it be put on record that whoever masterminded this is trying to shift… I heard some people gathered to do whatever. That is purely rubbish. You can't sit when there is problem and say you are doing anything. What are you doing? I'm the chief security officer. I'm the head of the government… whatever action that is taken here is null and void. For our good people, I know you are prayerful. You have been praying for me. God will see us to the end."
Fubara has reportedly fallen out with his predecessor and current Minister of the federal capital territory (FCT), Nyesom Wike.