I knew nothing about education when Buhari appointed me as minister in 2015, says Adamu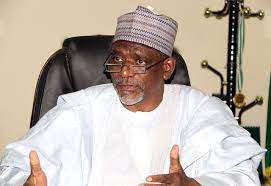 Minister of Education Minister, Adamu Adamu, on Thursday said that he knew nothing about the sector when he was appointed by President Muhammadu Buhari in 2015.
Despite his poor knowledge of the sector, Adamu is the longest serving minister of education in the country.
Speaking at a valedictory service in his honour, the outgoing minister said because he had only a 'superficial' knowledge of the sector and to make up for his lack of knowledge, he consulted professors of education who assisted him in setting a roadmap for the education sector.
In 2016, Adamu unveiled the 'Education for Change: A Ministerial Strategic Plan (MSP)' for the education sector.
But, his tenure witnessed the highest number of industrial actions from unions in tertiary institutions.
The minister commended the contributions of the late Prof. Gidado Tahir and Dr Abdulraman Umar to the document. He also hailed the Head of Service of the Federation, Folashade Yemi-Esan, who was the permanent secretary at the time, for adopting the document.
He said: "I didn't know anything about education except superficially. When Buhari decided to make me Minister of Education, there is somebody here who was the first person I called. He said 'What do you want to achieve?' I said good things. And these are my ideas as a learner.
"After that meeting, professors of education were called and I told them what I wanted to achieve and let them put it in writing for me and they did. And then we had a document."