ICPC boss tasks NBA to work with law enforcement agencies to curb corrupt practices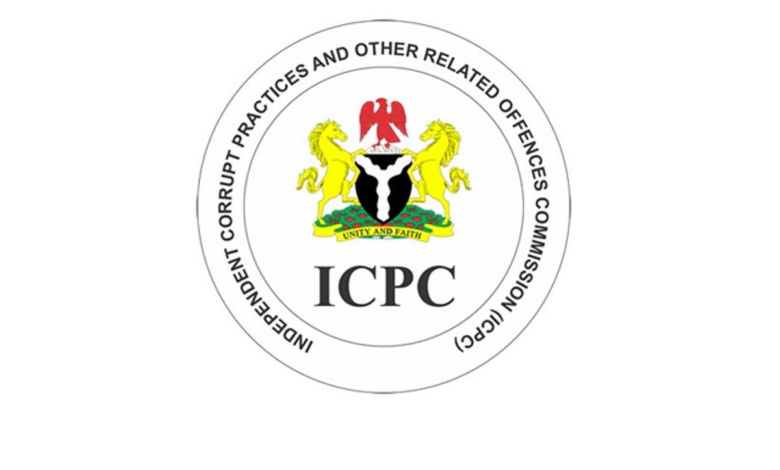 The Chairman of the Independent Corrupt Practices and Other Related Offences Commission (ICPC), Bolaji Owasanoye, has called on legal practitioners and members of the Nigerian Bar Association (NBA) to work in tandem with law enforcement agencies to curb money laundering and terrorism financing.
He made this call at the Annual General Conference of the Nigerian Bar Association (NBA) held at the Velodrome of the National Stadium in Abuja, according to a statement on Wednesday.
In the statement issued by the ICPC spokesperson, Azuka Ogugua, the ICPC chief who was part of a panel of discussion on ethics and professional conduct of lawyers, commended the NBA President, Yakubu Maikyau, and its leadership for the initiative shown in discussing pertinent matters.
The session focused on the new NBA rules and guidelines on Anti-Money Laundering and Terrorism Financing, as well as underlining the role of the legal profession in the fight against the vices.
According to the ICPC boss, it was inevitable that discussions on ethical conduct of legal practitioners be brought to the table due to the perceived lack of cooperation between legal practitioners and the anti-corruption agencies.
While citing Rule 74(3) of the Rules of Professional Conduct for Legal Practitioners (RPC), he stated that it was mandatory for lawyers to report suspicious activities bordering on money laundering and related offences.
He said, "If you see something, say something."
He added that it was no longer okay for legal practitioners to turn a blind eye to the source of their client's wealth and by extension their own legal fees.
The ICPC boss said further that lawyers have a duty to show care and concern when dealing with public officials and politically exposed persons, maintaining that public interest must come first at all times and must supersede personal gain.
He also made reference to Rule 60 of RPC, which empowered legal practitioners to freeze assets of persons on the United Nations (UN) watchlist.
According to him, a similar watchlist exists in Nigeria and it remains the duty of lawyers to report their clients to the NBA anti-corruption unit which is obliged to forward such information to law enforcement agencies.
Mr Owasanoye implored the NBA leadership to use the internal risk assessment policy as a set of guidelines, to make its own rules in determining what is ethical and what is not, stressing that any anti-corruption or anti-laundering committee must side-step the pitfall of bureaucracy in order to avoid complexity when a law enforcement agency moves against a client.
In his final submission, the Chairman of ICPC advised members of the NBA to avoid shielding suspicious clients but rather use their disciplinary committee to work with law enforcement agencies in the pursuit of justice.
He said, "It is time to put practicable measures in place to walk the talk".
Also at the event, the lead speaker of the discussion session, Prof. Ernest Ojukwu, SAN, explained that financial laws were already in place to ensure certain financial transactions were flagged and tracked.
Mr Owasanoye who is also a Senior Advocate of Nigeria (SAN) suggested that monitoring and evaluating these transactions would considerably reduce the risk of money laundering and terrorism financing.
He added that legal practitioners had a corporate social responsibility to report suspicious activities of their clients to law enforcement agencies, explaining that while it might be difficult, lawyers must learn to "balance the happiness of their clients, in such a way that there is minimal social conflict".
In the same vein, Roland Itoyah Otaru, a member of the panel of discussants, opined that "once integrity is gone, everything is gone".
He, therefore, urged lawyers to maintain ethical practice while showing utmost respect for the rule of law.
The moderator for the session, Yusuf Olaolu Ali, SAN, commended the panelists for their professional insight into the sensitive topic and urged all legal practitioners to inculcate integrity in their practice, and conduct themselves in manners that would uphold the reputation of their noble profession.
Other panelists who participated in the session includes: the Chief Executive Officer of the Nigerian Financial Intelligence Unit, (NFIU), Modibbo Hamman Tukur; Head of Risk and Compliance at the Law Society, Pearl Moses and a seasoned lawyer, Boonyameen Babajide Lawal.