Ifeanyi Adefarasin gushes over husband for solemnising Donald Trump daughter's wedding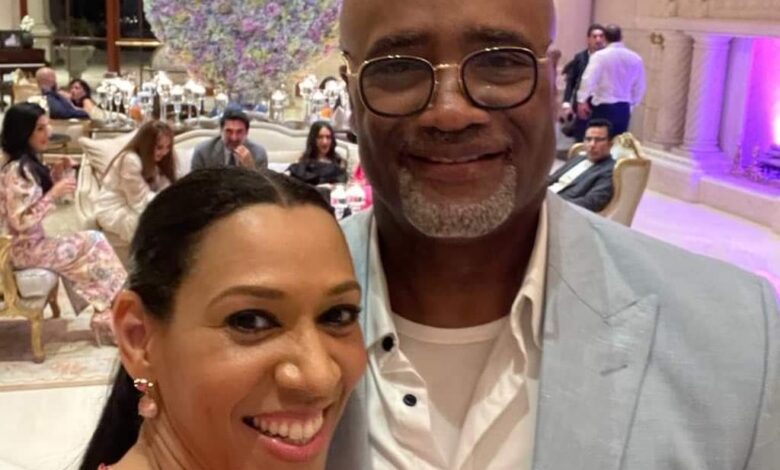 Wife of the House on the Rock founder, Ifeanyi Adefarasin, has been over the moon since last weekend when her husband, Paul Adefarasin performed the solemnization of the marriage of Tiffany Trump, daughter of former President of the United States, Donald Trump to her Nigerian-raised husband, Michael Boulus, son of Lagos-based Lebanese billionaire.
Michael's father owns the Boulous Enterprises in Lagos.
The Holy matrimony was consummated at a private ceremony in Mar-a-Lago, Florida owned by the former President.
Tiffany and Michael have been lover birds since the time Trump was President and they met in the University according to US media reports.
Taking to her social media handles, Ifeanyi Adefarasin celebrated her husband for being the officiating pastor at the high octane wedding, adding she walked around very proud as a wife.
Mrs. Adefarasin also described her husband as a gifted speaker, a unifier and a man of God.
She wrote: "My Darling 'D', I walked around with so much pride at the grace of God upon you, because I saw everyone beam in awe of what I experience and see in you everyday.
"You are a gifted speaker, a unifier, a minister of God and a calm being. You took on your role with so much grace, ease and skill, as you do always and we all will remember your very impactful words of prayers as the couple start their lives together.
"Our weekend gave us many personal moments to remember and rekindled our youth 😉, I won't have asked for a better date!
"It's me, same me, just so proud to share you with the world!
"I love you @pauladefarasin."