Igbos responsible for insecurity in Anambra – Soludo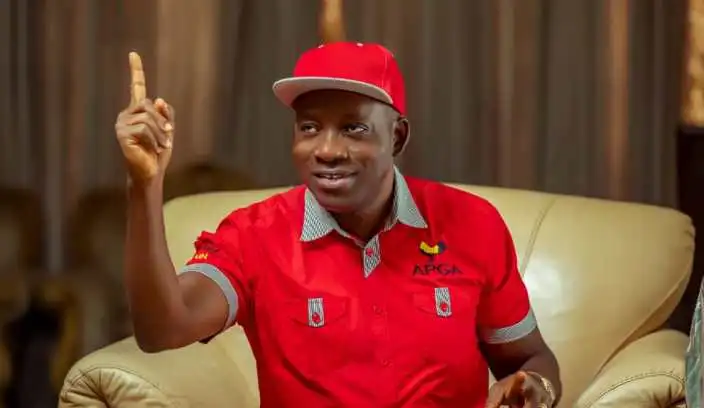 Anambra State Governor, Charles Soludo says Igbos are responsible for the insecurity in the state.
While appearing on Channels TV programme Sunday Politics, Soludo said the claim that the South East was being invaded by outsiders who are perpetrating evil was a hoax.
According to him, arrests in Anambra have shown that non-Igbos are not behind the attacks in the region.
The South East has been the hotbed of insecurity and attacks with killings and kidnapping taking place in the region added to the Indigenous People of Biafra (IPOB) situation.
Five persons, including two policemen and three civilians, were killed last Sunday, when gunmen attacked the convoy of the senator representing Anambra South, Ifeanyi Ubah.
Ubah's convoy was attacked by gunmen in Enugwu-Ukwu, Njikoka Local Government Area of the state on Sunday while returning to his home town, Nnewi.
"They are plain criminals. Some of these criminals also hide under the cloak of agitation but IPOB has repeatedly distanced itself from the criminals.
"They are kidnappers and plain criminals and they indulge in these because it is lucrative. Anambra is without a doubt the richest state in the South-East so this is the state where kidnapping has the highest value and so you will have their highest concentration here.
"If you have an Okada rider who goes into the bush; learns how to shoot, and joins a criminal gang after which they kidnap someone and make millions, it won't be easy convincing such to go back to his Okada business anymore.
"But we are decimating them. They are not unknown gunmen, they are unknown to the extent that maybe are not caught immediately. But I can tell you we've been catching quite a lot of them and they already know that Anambra is not safe for them anymore.
"Let me be clear about it, 100 per cent of the people we have caught are Igbo. There is no hoax that somebody is invading from somewhere. It is 100 per cent Igbo on Igbo.
"Anambra receives its proportional share of an influx of Igbo from other South-East states and other parts of Nigeria. At the initial stage when we stage and the first set of people we caught are Igbo from the South-East states and not from Anambra. But as we went on, we discovered that a whole lot of the youth are joining them and we have not disguised among them, we are dealing with them equally," Soludo said.