IGP reels out achievements, reposes confidence in officers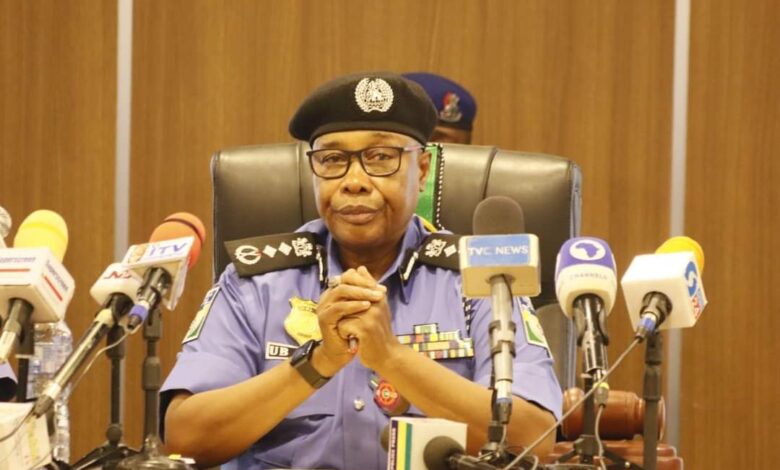 The Inspector-General of Police (IGP), Usman Alkali Baba, has rolled out some of the salient achievements recorded under his administration as the 21st indigenous head of the Police.
Addressing strategic police officers comprising members of the Force Management Team, Assistant Inspectors-General of Police, and Commissioners of Police at the IGP's Smart Conference Hall, Force Headquarters, Abuja, convened to evaluate police performance in 2022, dissect operational challenges in relation to policing mandate, review and perfect election security management plans, ahead of the 2023 general elections on Thursday, Alkali Baba noted that between January and November, 2022, 865 victims of kidnapping were rescued, unhurt, while 383 kidnapping suspects were arrested.
Similarly, a total of 923-armed robbery suspects; 335 murder suspects; and 473 suspected cultists were also apprehended during internal security operations. A total of 1,125 assorted firearms, and 10,653 assorted calibers of ammunition were recovered. The Nigeria Police Force also apprehended 696 terror elements, bandits and secessionists; and 284 pipeline vandals across the country.
In line with the IGP's manpower development policy and dedication to improving the infrastructure and assets of the Force, 34, 595 officers across all ranks have been promoted while ultra-modern, and fully furnished Police Stations and Barracks accommodations have been commissioned in 13 states, including the FCT, 5 state-of-the-art Police Combat Gunboats, 221 patrol vehicles, 55 lorries, 10 Tata Troop Carriers, 15 Armoured Personnel Carriers, 200 operational vehicles, 5,160 Civil Disorder Control Equipment, 6,723 Bullet Proof Vests, 5,212 Ballistic Helmets, 2,110 Anti-Riot Helmets, 5 Unmanned Aerial Vehicles (UAVs) and 3 Combat Drones have been procured, commissioned and distributed to deal with complex special police operations across the country.
The IGP also assured of all-inclusive approaches to election security management during the 2023 general elections which is evident in the various strategic meetings with the heads of political parties, the Independent National Electoral Commission (INEC), National Security Adviser, the military, the Intelligence Community, and all other sister security agencies that are relevant for election security management.
He reassured Nigerians and the global community of his administration's determination to guarantee credible elections in 2023 and solicits the cooperation of all citizens and strategic stakeholders, particularly, members of the fourth estate of the realm.