'I'm a bride waiting to be dressed up,' Ooni's ex-wife, Naomi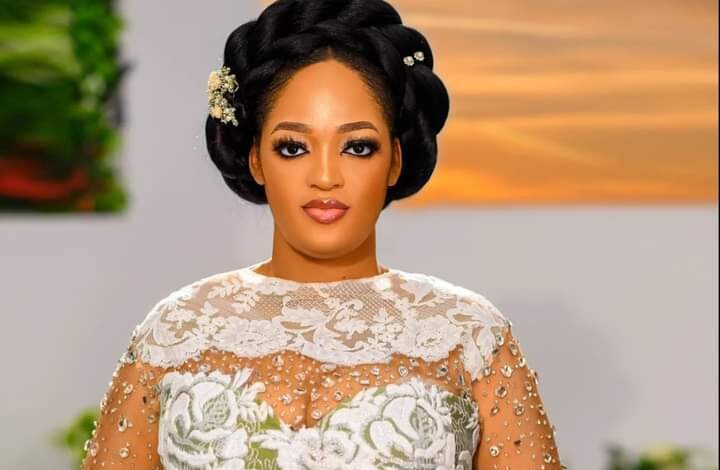 The former wife of the Ooni of Ife, Queen Silekunola Naomi Ogunwusi, has described herself as a bride waiting to be dressed up.
Speaking in an interview with Saturday PUNCH, Queen Naomi said though she was single, only a "strong king" can get her.
"It's a different thing to be single and it is a different thing to be ready to mingle. But what I can say for sure is that I am a bride waiting to be dressed up.
"You know, 'Eni ti won gbe iyawo bo wa ba ko kin garun'. I don't know how God plans to do it because He is my event planner. But there is a big event waiting to happen (if you are) talking about that aspect of my life.
"Hmmm, you see this queen, it will take a strong king to get me; I am single," she said.
She also said there was no possibility of a reunion between her and the Ooni of Ife after he went ahead to marry six new wives.
She added: "I am going to answer that question with a question. As I have been speaking to you for the past one hour, do I look like someone who can survive in the midst of six mature and strong women? No! She is but a soft, strong, gentle woman and I can't be a square peg in a round hole."
The ex-queen also spoke about the joy of being the mother of the crown prince and the challenges she encountered before giving birth to her son.
According to her the birth of her son represented the most important thing to her.
"It feels beautiful and the greatest miracle I have experienced in three decades of my life. You can't take that away from me. Ask me to drop everything; the crown he has given me, my son is my crown, Ademide. He is not going anywhere; it is a precious gift, and my shoulder pad is high. I am holding it like a priceless, untapped, natural resource. I am very excited about it.
"I feel very proud and honoured by God. I still can't tell what I did; I still can't tell why God loves me this much because I tell you, God has to love me to give me that golden child. I am the golden goose that lays the golden egg. That is how it feels. It is a special gift. I am still going to talk about that in a few years to come. I can't get over the miracle.
"The birth of my son, the boy himself, everything about him is a miracle. I know his father used to tell me that his children were coming and he said, 'They chose you.' He would talk about that, and I thought it was one of those things that men would say to make you happy. But, however, for that boy to have chosen me…Take everything from me, you can't take away this crown. Don't call me Olori, call me Ayaba, Iya Oba. Because how can God choose this little me that does not know anything? I was a complete novice who did not even have a period calendar. If I go to the hospital and the doctor asks me, I don't know what to say.
"I am a very small girl with a very big God that is always on my side. No matter how people feel about me, or they may think that, oh for some reasons they are aggrieved, their grievances cannot stand. How can you be angry with Iya Tadenikawo? You have to consider the crown," she added.