Immigration seizes 106 voter cards from foreigners in Kwara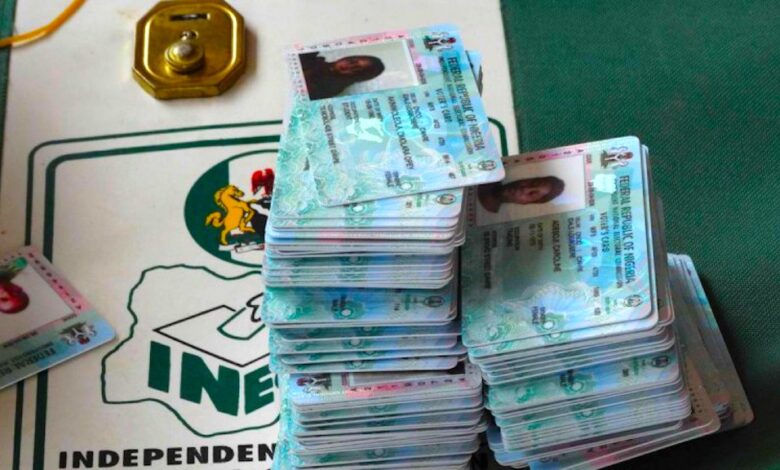 The Nigeria Immigration Service (NIS) has seized 106 Permanent Voter Cards (PVCs) from foreigners residing in Kwara State.
The state comptroller of NIS, Aminu Shamsuddin, revealed this in an interview on Monday in Ilorin.
Mr Shamsuddin said some foreigners were caught in possession of Nigeria PVCs during the regular patrol by immigration officers within the Ilorin metropolis.
He said that NIS had sensitised all foreigners on the rules and regulations surrounding the election and invited them to educate them on the punishment that awaits violators.
"During one of the sensitisation talks, the foreigners were scared to hear that anybody caught participating in any way during Nigeria elections would be jailed, repatriated and blacklisted.
"Some of the foreigners who had Nigeria PVCs willingly dropped their cards and travelled back to their various countries, to return after the whole election exercise.
"Most of the people involved in the act were youths, both males and females, from Niger Republic, Benin Republic and Ghana.
"They claimed that their landlords in their various residents encouraged them to get the PVCs and vote during the election so as to increase the number of votes for their various candidates," he said.
The comptroller warned that any foreigner caught in possession of PVC would be jailed, repatriated and blacklisted, meaning that such persons would not be allowed into Nigeria again.
He said NIS had invited all the citizens of ECOWAS countries settling in Ilorin and sensitised them on the dos and don'ts of foreigners, which made the seizure easier and more effective.
(NAN)