Immigration vows to stop foreigners from influencing guber, state assembly elections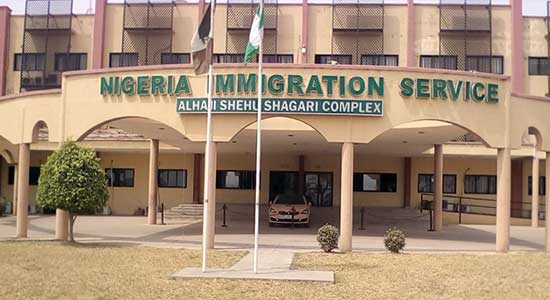 The Nigeria Immigration Service (NIS) has pledged to be more vigilant ahead of the March 18 governorship and state assembly elections.
Aminu Shamsuddin, the NIS comptroller in Kwara State, said this in an interview in Ilorin on Wednesday.
Shamsuddin said the command would deploy more than 1,000 personnel to border areas and polling units during the election, as it did during the February 25 presidential and National Assembly elections.
"This time around, the election is about the governor that will manage the affairs of the state, and people are showing more interest, at the same time, making moves.
"All security personnel are on top of the situation and will ensure that there is an absolute free and fair election in the state.
"All supervisors of security agencies will be out to monitor the election; district officers will also be on standby to ensure peaceful conduct of the exercise," he said.
The comptroller warned foreigners not to get involved in the election, as any of them caught would be dealt with in accordance with the law.
He urged Nigerians living in border areas to conduct themselves well before and after the elections, adding that land borders would be closed 24 hours from midnight of March 17.
(NAN)