Imo State House of Assembly holds induction for incoming legislators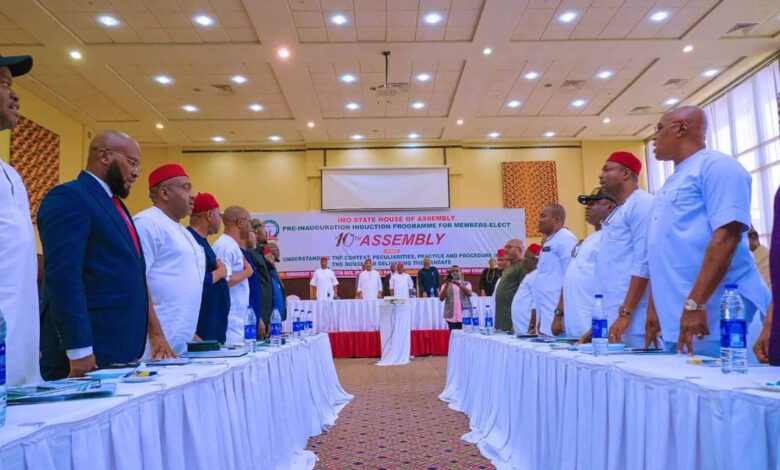 The Imo State House of Assembly (IMHA) has organized an induction retreat for the incoming members of the 10th Assembly.
The event, held in Akwa Ibom State, aimed to provide the legislators with the necessary knowledge and insights to fulfill their core legislative responsibilities.
During the opening ceremony, Governor Hope Uzodimma addressed the participants, highlighting the significance of their roles as representatives of their state constituencies.
He stated: "Legislators working in synergy with the Executive will definitely produce desired and expected democratic delivery of dividends to the people."
Governor Uzodimma expressed his concerns regarding the misconceptions that were prevalent during the legislative campaigns. He emphasized the need for a clear understanding of legislative responsibilities and the separation of powers.
He added: "The erroneous promises, by contestants to the position of legislator, to undertake executive responsibilities for the constituency has always mounted unwarranted pressure on the Legislature hence, the need for appropriate identification and separation."
The governor encouraged the incoming legislators to acquaint themselves with the relevant laws of the land for effective lawmaking.
"To this, I encouraged the newly elected members of the IMHA 10th Assembly, to acquaint themselves with the relevant laws of the land for ease of lawmaking," he said.
Governor Uzodimma also called for unity among the legislators, emphasizing the importance of working together.
He urged the "ranking members" to foster harmonious relationships with their fellow colleagues.