In statewide broadcast, Fubara harps on peace, seeks truce with Wike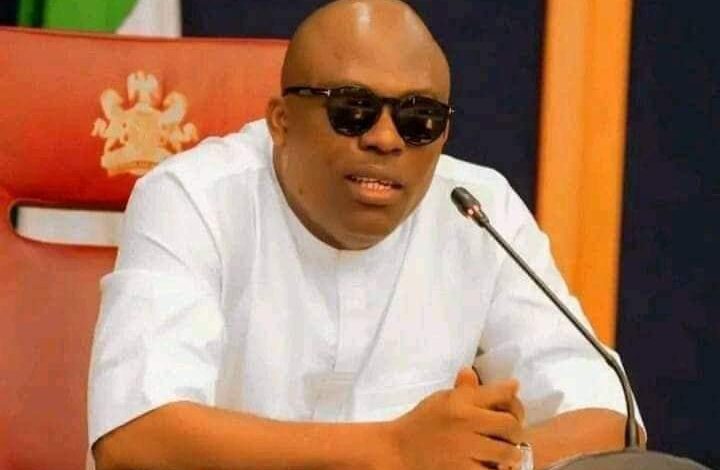 The Governor of Rivers State, Sir Siminalayi Fubara, has called for peace and reconciliation in the state, following the recent political crisis that rocked the state House of Assembly.
In a statewide broadcast on Saturday, the governor narrated the events that led to the fire outbreak at the Assembly complex and the subsequent impeachment of some principal officers by rival factions.
The governor said he was "inundated with reports that the hallowed chamber of the Rivers State House of Assembly has been gutted by fire" on Sunday night, and that he visited the Assembly complex on Monday, to "assess the level of damage and undertake remedial measures to protect lives and property within the Assembly complex" after which he charged the security agencies to "thoroughly investigate the incident and report to me".
The governor lamented that shortly after his visit, he got reports that the state House of Assembly had broken into two factions, "one claiming to have impeached and suspended the House Leader and 3 others preparatory to initiating an impeachment action against me, and the other rival faction impeaching the Speaker and Deputy Speaker, thus sparking off some form of political crisis".
The governor thanked President Bola Tinubu, for his intervention and mediation efforts, as well as the elders and other stakeholders who are working to resolve the impasse.
He also extended a hand of friendship to his predecessor and current Minister of the Federal Capital Territory, Nyesom Wike, whom he described as his brother and partner in the development of the state.
He said, "We must therefore not allow circumstances that could retard all efforts at achieving greatness for our people to prevail. On my part, I am always willing and ready to embrace the path to lasting peace and tranquility with a commitment to consummating all efforts and initiatives by Mr. President and other well-meaning Nigerians, including my brother governors and the elders."
The governor assured the people and youths of Rivers State that peace will prevail and that his administration will continue to work for the progress, security and well-being of the state. He apologized for the anxiety and inconvenience caused by the crisis and solicited for their support, love and prayers.
He said, "As governor, I sincerely apologise to the good people of Rivers State for the regrettable anxieties of the last few days, while thanking you all for your concerns, and continued support, love, and prayers."