Increase market engagement, NGX nudges Red Star on 30th anniversary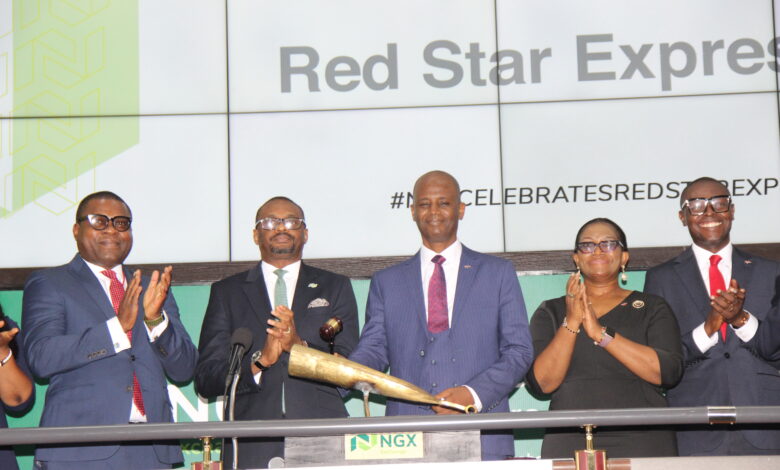 Nigerian Exchange Limited has urged Red Star Express Plc to extend its market engagement activities.
The Exchange, on Thursday, held a Closing Gong Ceremony to commemorate the 30th anniversary of Red Star Express Plc.
The Divisional Head, Capital Markets, NGX, Mr Jude Chiemeka congratulated the firm on successfully weathering the challenges of the Nigerian business environment while delivering value for shareholders.
He commended the company's management for their efforts at driving growth in revenue amid a moderation in operating margin due to the inflationary pressures of the macro economy.
Group Managing Director and Chief Executive Officer, Red Star Express, Auwalu Babura  during his remarks spoke about the enhanced structure of the business and a renewed partnership with their major partner, Federal Express.
"FedEx has decided to increase its investments in Nigeria and have upgraded their relationship with us, opening us up to bigger opportunities," Babura said.
He promised to embrace the Facts Behind the Figures platform to engage the capital market community and leverage other opportunities provided by the Exchange to boost its growth.