INEC declares Atiku winner of presidential election in Osun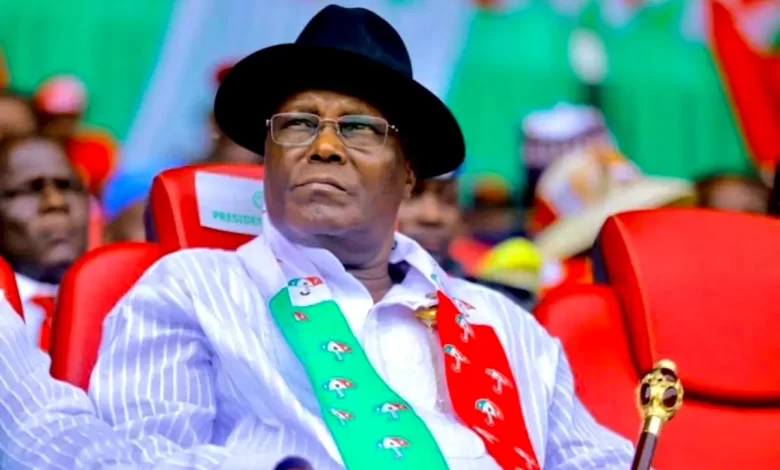 By Deborah Oladejo, Osogbo
The Independent National Electoral Commission (INEC) has declared the presidential candidate of the Peoples Democratic Party (PDP), Alhaji Atiku Abubakar as the winner of the presidential election in Osun State.
Abubakar won in 20 out of the 30 local government areas to defeat his closest rival, Asiwaju Bola Tinubu of the All Progressives Congress (APC) who won in 10 local governments.
Announcing the result, INEC State Collation Officer, Prof. Tolulope Ogunsola said Abubakar polled 354,366 votes while Tinubu polled 343,945 votes.
Ogunsola, who is the Vice Chancellor of the University of Lagos said the total votes cast was 756744, the total valid votes, 733,203 while rejected votes stood at 23,541.
Atiku leads in Boluwaduro, Ifedayo, Ila, Odo-Otin, Irepodun, Orolu, Ede-North, Ede-South, Ife-South, Ife-North, Ola-Oluwa, and Ayedire local government council areas.
Other local government areas, where the PDP candidate won, include; Obokun, Oriade, Atakumosa-East, Atakumosa-West, Egbedore, Ilesa-East and Ilesa-West.
Tinubu won in Osogbo, Olorunda, Ife-Central, Ife-East, Ayedaade, Irewole, Isokan, Ejigbo, Boripe and Iwo local government areas.
Peter Obi of Labour Party came a distant third polling 23,283 votes while Rabiu Kwankwaso of the New Nigerian Peoples Party (MMPP), polled 713 votes.
Below are the results from the 30 local government area as announced by INEC:
BOLUWADURO
APC 4,566
PDP 6,076
LP 175
NNPP 3
IFEDAYO
APC 3,610
PDP 5,744
LP 93
NNPP 3
ILESA WEST
APC 9,803
PDP 10,841
LP 1,651
NNPP 26
ATAKUMOSA WEST
APC 5,003
PDP 7,078
LP 355
NNPP 04
IFE NORTH
APC 7,915
PDP 9,754
LP 667
NNPP 12
ILA
APC 9,841
PDP 12,334
LP 230
NNPP 11
IREPODUN
APC 10,437
PDP 14,541
LP 210
NNPP 13
ORIADE
APC 11,745
PDP 14,982
LP 677
NNPP 10
OBOKUN
APC 8,196
PDP 14,084
LP 316
NNPP 14
IFE EAST
APC 20,902
PDP 12,818
LP 2,422
NNPP 88
OLAOLUWA
APC 7,355
PDP 8,134
LP 142
NNPP 39
OROLU
APC 7,720
PDP 8,944
LP 197
NNPP 13
ATAKUMOSA EAST
APC 2,768
PDP 9,405
LP 100
NNPP 7
OSOGBO
APC 28,474
PDP 19,085
LP 2,937
NNPP 50
EDE SOUTH
APC 5,477
PDP 16,142
LP 537
NNPP 19
ODO-OTIN
APC 10,825
PDP 14,098
LP 506
NNPP 13
EGBEDORE
APC 8,536
PDP 10,432
LP 1,469
NNPP 37
IFE SOUTH
APC 9,555
PDP 9,765
LP 554
NNPP 30
ILESA EAST
APC 9,580
PDP 10,089
LP 1,358
NNPP 24
BORIPE
APC 15,325
PDP 8,921
LP 294
NNPP 9
AYEDIRE
APC 7,714
PDP 8,015
LP 168
NNPP 2
IFE CENTRAL
APC 19,362
PDP 10,777
LP 3,374
NNPP 111
OLORUNDA
APC 21,482
PDP 14,674
LP 1,649
NNPP 42
IFELODUN
APC 13,456
PDP 15,157
LP 403
NNPP 16
AYEDADE
APC 13,352
PDP 13,251
LP 397
NNPP 14
IREWOLE
APC 17,991
PDP 13,081
LP 333
NNPP 7
ISOKAN
APC 9,691
PDP 8,774
LP 172
NNPP 10
EJIGBO
APC 15,209
PDP 12,801
LP 499
NNPP 24
Ede North
APC 9,194
PDP 18,908
LP 782
NNPP 50
Iwo
APC 18,887
PDP 15,661
LP 616
NNPP 12