INEC suspends Sokoto resident electoral commissioner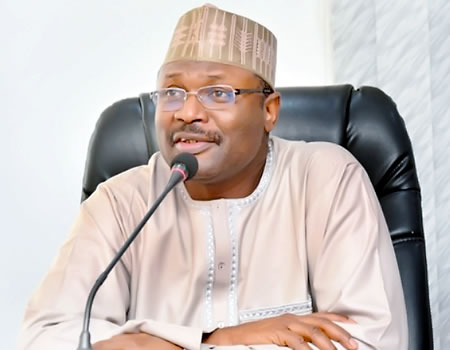 The Independent National Electoral Commission (INEC) has suspended Nura Ali, its resident electoral commissioner in Sokoto State indefinitely.
Mr Ali's suspension was conveyed in a letter by the Commission's National Secretary, Rose Orlaran-Anthony on Monday.
The letter was addressed to Mr Ali and the state's INEC Administrative Secretary, Hajiya Aliyu, who was instructed to assume the leadership of the commission's activities in the state until further notice.
Although the letter did not specify the reason for Mr Ali's ousting, the suspension came amidst widely condemned irregularities that marred the National Assembly election in the state.
INEC declared the parliamentary election held in the state inconclusive, adding that supplementary elections will be held in the three senatorial districts.
(NAN)