Is Nigeria finally winning the war against terrorism?
IN THIS REPORT TOSIN OLUWALOWO REVIEWS THE CURRENT SECURITY SITUATION IN NIGERIA IN THE LIGHT OF THE RECENT REPORT BY GLOBAL TERRORISM INDEX
In December 2012, Institute for Economics and Peace launched its publications of the Global Terrorism Index (GTI) to study the trends in terrorism around the world, and to rank nations according to their terrorist activity.
The GTI is a comprehensive attempt to account for the direct and relative impact of terrorism in 158 countries in terms of its effect on lives lost, injuries, and property damage.
In Nigeria, terrorism began to gain grounds around the same time the GTI was launched with attacks and bombing from Boko Haram happening in many Northern state especially the North East region of the country.
On June 16, 2011, suicide bombers attacked the Nigeria Police Force Headquarters in Abuja with about six people killed according to reports. Not done, the Boko Haram again attacked the United Nations office in Abuja on August 26, 2011, killing more than 20 people and injuring over 60. On Christmas day in 2011, another attack occurred at St Theresa's Church in Madalla near Abuja, where about 35 people were killed after a suicide bomber attacked the church.
This indeed signaled the advent of full-scale attacks by insurgents in Nigeria, threatening the peace of the nation.
The maiden edition of the GTI report which captured 2002 to 2011, ranked Nigeria as the seventh most terrorized country in the world, with a score of 7.242.
According to the 2011 report, there were 168 cases of terrorist activities witnessed in the country within the year, claiming 437 lives and injuring 614 others.
2012 saw a great rise in terrorist activities in the country, the with government declaring a state of emergency on some parts of the North East under attacks.
The next GTI report published in 2014 (covering 2012 and 2013), saw Nigeria jump from number seven to number four in the ranking of the most terrorised countries in the world with a ranking of 8.58.
Indeed, the country accounted for the worst attack in the world in 2013, when gunmen dressed in military uniform set up illegal checkpoints and shot civilians in Beni Shiek, Borno State, killing 142 people.
Nigeria rose to an all-time high – third position – in the most terrorised countries in the world in the 2015 report, which covered activities in 2014. That year, Nigeria also accounted for the third most fatal terrorist attack in the world after 315 people were killed when assailants attacked residents and buildings with firearms and explosive devices in Gomboru Ngala town, Borno State.
The country featured eight more times in the top 20 most fatal terrorist attacks, the highest by any country.
In April 14, 2014, 276 school girls in Chibok were kidnapped by Boko Haram, who attacked their school in the dead of the night. Boko Haram was also responsible for 6,644 deaths in the country, only behind Iraq.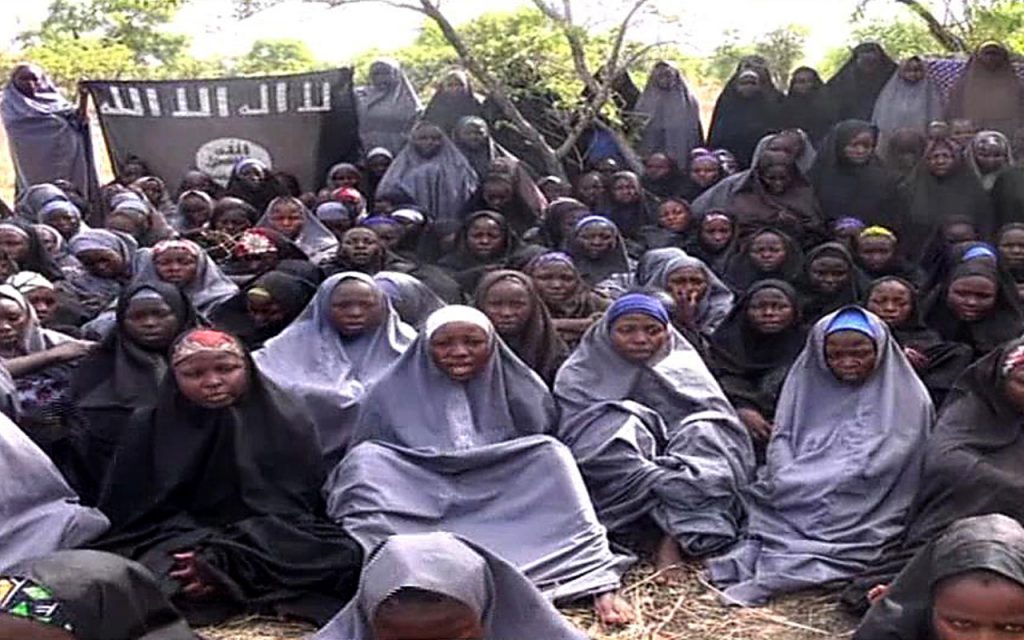 Nigeria then maintained the number three position in the most terrorised nations list for six-straight years from the 2015 report to 2020.
Within this period, Nigeria also experienced a change of government with Muhammadu Buhari defeating Goodluck Jonathan in the 2015 presidential election and winning another four years in office at the 2019 election.
The Buhari administration saw its equal dose of terrorists' activities, with increase in kidnapping across the Northern region, which also spread to the Southern part of the country.
When the 2021 report was however published March 1 this year, Nigeria dropped out of the top three for the first time in six years, ranking the sixth most terrorised country in the world.
According to the report, the total number of deaths from Nigeria in 2021 was 448, which was the lowest since 2011. While deaths reduced however, the number of terrorist attacks in the country increased by 49 per cent.
"Deaths in Nigeria fell by 51 per cent in 2021, following three years of successive increases. This decline was due to a fall in deaths attributed to Boko Haram and Islamic State in West Africa Province (ISWA), particularly in the Borno region where deaths fell by 71 per cent. ISWA overtook Boko Haram as the deadliest terror group in Nigeria in 2021 and, with an increased presence in neighbouring countries such as Mali, Cameroon and Niger, presents a substantial threat to the Sahel region. The fall of Boko Haram coincides with the death of its leader Abubakar Shekau in May 2021, and the subsequent defection of his followers in favour of groups such as ISWA," the report said.
"Attacks in the state (Borno) also decreased from 121 to 86 respectively, a decrease of 30 per cent. The state, however, remains the hardest hit region in Nigeria for terrorism, accounting for half of all terror-related deaths in 2021."
While the military and civilians have been the worst hit previous years, the 2021 report shows a sharp contrast occasioned by the rise in attacks by the Indigenous People of Biafra in the South East.
"Law enforcement, including police and prison officers overtook both military and civilians as the most targeted group of 2021. Attacks against police and prisons increased substantially from one recorded attack in 2020 to 75 in 2021, accounting for over a third of all attacks in Nigeria in 2021. This was largely driven by an increase in clashes between law enforcement and separatist groups, such as the Indigenous People of Biafra (IPOB). Civilian deaths dropped 62 per cent from 2020. Military deaths mirrored this trend, with 2021 recording almost half the number of terrorism deaths from the prior year," the report said.
While the latest report might have shown a decrease in deaths associated with terrorist attacks, it also showed an increase in terrorist attacks.
"The number of terrorist attacks increased by 49 per cent between 2020 and 2021.
"36 per cent of attacks were claimed by ISWA, Boko Haram being responsible for eight per cent and 44 per cent not attributed to any group," the report said.
In what seems to be in agreement with the GTI report, Professor Babagana Zulum, the Governor of the Boko Haram ravaged Borno State, in a recent interface with State House Press Corps at Aso Rock Villa noted that terror attacks in his state has reduced by 80%. The drastic reduction according to Governor Zulum was because the security agencies especially the military have taken the battle to the terrorists and the fact that the Boko Haram terrorists are surrendering to the Military.
He said, "We also became resilient enough to fight them (terrorists). Involvement of civilian JTF, community resilience, enhancing peace building, social cohesion a day stability are some of the things that we need to do in order to reduce insurgency."
The Governor also noted that 'social cohesion' will further help to achieve greater stability in the North East and Borno in particular.
He also buttressed the point when he hosted members of Borno Elders Forum and some security personnel to Ramadan Iftar at the Government House, Maiduguri on Tuesday.
He said the improved security situation in the state has allowed the government to embark on some projects in the state which include road construction and the resettlement of many displaced communities.
He also said fishing activities had improved at the shores of Lake Chad.
"We have to thank God for His infinite mercy, we are able to achieve a lot in Borno, especially in the area of security.
"I wish to say that I have not received any emergency call on insurgents' threats in Maiduguri and environ particularly on the Maiduguri-Damaturu Damaturu Road in the last three months," he said.
While the incidents of Boko Haram attacks might have truly reduced as a result of more determined effort of the Nigerian Military, banditry in the North West especially in Kaduna, Zamfara, Kastina and Niger States is eclipsing the success recorded in the more than one decade fight against terrorism in Nigeria. Wanton killings by bandits, sacking of communities and more crisis of internal dislocation in the affected state have opened a new front in the security challenges plaguing Nigeria.
The audacious and two successful attacks on Abuja-Kaduna bound train have raised more fundamental questions about state of terror in Nigeria. The recent attack on passenger train in Kaduna where 8 people were killed and over 168 people are still held in captivity by bandits raised doubt as to whether Nigeria is really winning against armed non-state actors.
Speaking with WesternPost, Mr. Tope Adebayo, a security expert and Managing Director of Oscar Newman Nigeria said even though looks on paper that Nigeria is already overcoming the war against terrorism, this must translate to how the common man on the street view it.
"Data is very critical for insight, for analysis and for prediction, but the credibility of the data to a very large extent, will determine what you can make out of it. If you look at the pedigree of the source of that information, it will make you know if you want to believe it or discard it. The, comparing it with what you see on ground, yes, GTI has placed Nigeria in a better position in the rating for the most terrorised countries in the world, but when compared with what we see on the ground, can we really say we are feeling that impact? That is the crux of the matter.
"While I cannot argue with that data, I believe there is still much to be done, although, not peculiar to Nigeria, when you compare what the data is saying with what is on ground, sometimes, there is a departure," he told WesternPost.
"When you are using an approach, depending on what your aims and goals is. Terrorism in itself is to create tension, to make the people panic and to make government to begin to listen to their demands. As they have been using the same methods over and over again, they began to lose this hold, many places they attacked are now better armed, and it is becoming harder to use the same method, so they had to change their approach and say if what they are doing isn't producing the effect, they want it to, they have to change their modus operandi, and that's why they see them using another methodology like kidnapping and banditry, still creating the same insecurity effect."
On how to ensure terrorism reduces to its barest minimum in the country, Adebayo said while efforts are being made to fight the criminals on the field with military firepower, governments at all facets must pay attention to the social needs of willing young hands who litter the length and breadth of the country.
According to him, the governments must ensure that many more young Nigerians are given opportunities to have a means of livelihood so that they wouldn't be enticed by people whose desire is to destabilise the country.
"Nigeria is being attacked from different angles and I don't know if the government is reading the handwriting on the wall properly. If you dimension the source of insecurity in Nigeria, you will see that you can break them into three or four sources. You have the Boko Haram, banditry, those who are into kidnapping, the Niger Delta militants and the separatist groups like the IPOB. These are all different approaches and they are also localised across the entire nation. So, there is no state in Nigeria that is not being exposed to one source of insecurity that is localised to their area. If you look at the North West and the North East, you talk about Boko Haram insurgency, then you go to the South East and you see IPOB and all that, then you go to the Niger Delta and you see the Niger Delta Avengers. So, all of these are happening simultaneously.
"What the government needs to do is to study what the root cause is. The overall effect is insecurity. But the main job of the government is security, security is not an addendum of the government, it is the job they are elected to come and deliver. So, if these are orchestrated to attack the existence of the government and I think the government needs to respond. They need to respond intelligently and use intelligence to fight this war, they need to go to the root cause.
"There are quite a lot of multifaced factors that is contributing to this insecurity. There are social issues that has snowballed into insecurity, so, the approach should not always be militarily, brute force and all that, they have used that for the past decade and it has not given us the kind of respite that we need, so, there is a need for them to begin to look at the social aspect of it, what is the root cause.
"Let's take North West and North East for example, you have a large space, you have almost about 13 million children out of school and in poverty, so, anyone that is able to offer them food and shelter, they automatically become their servants, when they put arms into their hands, they do their bidding. So, these are critical issues. What is government's response to that? While they are buying Tucano and all that, to fight, have they looked at all of these other areas as well? Have they looked at how girls are being forced into early marriages, producing children, those who cannot take care of themselves producing children they cannot take care of, who grow up to become what? They become a very handy instrument in the hands of those who want to destabilise the country. Just to give them food and some naira and they are available as soldiers recruited to Boko Haram and banditry. Going forward, in the next 10 years, these children would have become grown up with no school, no direction, so they become ready hands to be converted into militancy.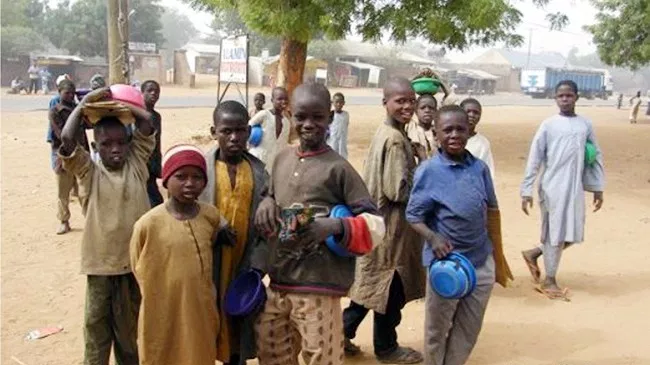 "Recently, what happened in the South East was that you have this apprentice programme that the Igbos are using to settle those young boys who work with them, learning electronics and all that. But when there was recession, these masters could no longer sustain it, they were not able to settle these boys anymore, so there is a big frustration in the minds of these young ones. So, they are also available to be used by criminal elements. The same thing in the South West, just that the ratio is a little smaller, if you go to the South West, you also have people who went to primary school, but do not move to the secondary school, what do they end up doing? They become 'agbero'. And there is a large economy in the 'agbero' scheme that produce in an annual basis billions of naira. So, they see their source of sustenance and school doesn't mean anything to them, even though they are not in the majority, but they are also part of what we are talking about, these people are also available to be recruited into criminality.
"If you now check across the whole of Nigeria, you see these bunch of readymade hands that can be recruited because they didn't go to school, they don't have any skills, they have no income, they are poor and because they are poor, all you need to give to them is some food and just some small money and they are can do anything. So, except all the state governors and the Federal Government go back to look at how all of these can be arrested. While they are trying to attack with military those that are very obvious, the fundamentals need to be done, children need to go back to school so that we can have a lot of these young boys harvested into meaningful jobs so that when their hands are busy, they will not be available for militancy, criminality or insurgency," he added.