VIDEO: I've confidence in my Chief of Staff, Gbajabiamila – Tinubu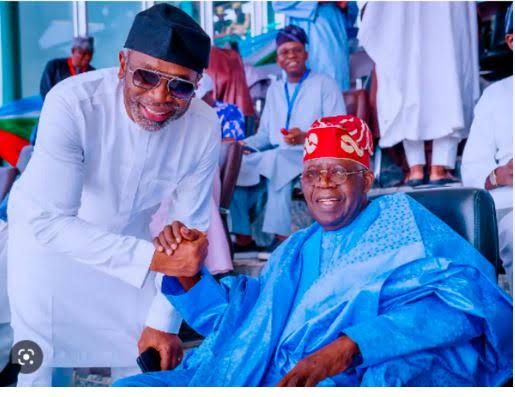 President Bola Tinubu says he has absolute confidence in the work of his Chief of Staff, Femi Gbajabiamila.
Tinubu said this on Monday before the commencement of the Federal Executive Council meeting held at the State House in Abuja.
There have been accusations in the past that the president was dissatisfied with Gbajabiamila, particularly how he carried out his duties.
Addressing the claims, Tinubu said he has confidence in Gbajabiamila.
He said, "I have absolute confidence in my Chief of Staff, Femi Gbajabiamila. ⁣
"So, all campaign of calumny, the buck stops here. If I make mistakes, I'll own up to them.⁣
"Like everyone in the country, I make mistakes. And when I make mistakes, I iron them out and correct them. Perfection is of God Almighty."