Jah-Man… In praise of a selfless spirit @60, By Chuks Nwanne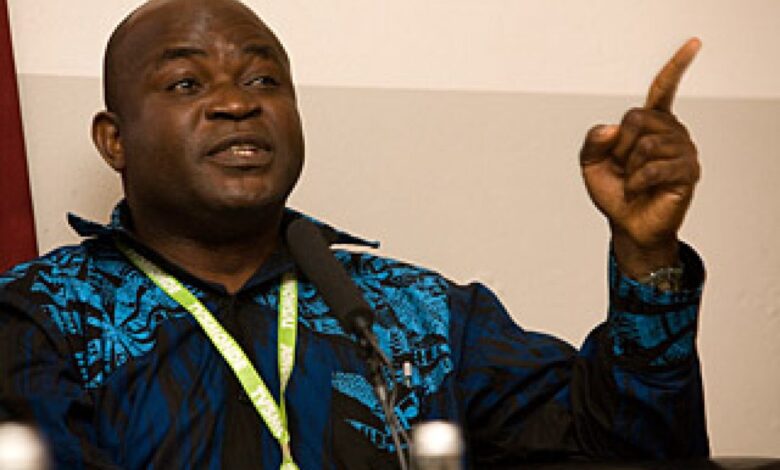 But wait o, who asks for Jahman Anikulapo tribute and then pegs the word count between 400 and 500? No way, that's not possible. Except you are an outsider, it is difficult, if not impossible, to write about this spirit man and then be counting words. So, I've resolved to make comments, not really a tribute, in praise of a totally detribalised 'World Editor' @ 60.
My first encounter with Oga Jahman was around 2003; I had just arrived from Enugu for an internship with The Guardian, which lasted for one year. Lucky me, I was posted to the Arts Desk edited by Jahman at the time. The desk had Bankole Ebiseneju, Uduma Kalu, Kabir Alabi Garba, Chuka Nnabuife and Justin Akpovi Esade whom Jahman instructed I work with directly.
Like an experienced blacksmith, Jahman knows how to bend raw talents to shape; it doesn't matter your tribe or religion. In fact, you don't necessarily need to be very good to work with him; I wasn't. All you need is a willing spirit to learn and be of good behaviour; Jahman will make you useful to mankind. But if you are lazy, don't ever face Oga Jahman because you will regret it.
Jahman is born teacher and mentor, but his style is unique; not for the faint hearted. He used to call us "generation it's not there", which I believe came from his frustration with the young people for not putting enough effort to achieve desired result. In fact, in Jahman's School of Journalism, yabbing is a major ingredient he uses to fire people up to action. Unfortunately, many missed the opportunity and tagged the man as "strict, difficult."
Talent discovery is a major attribute of Jahman; only God knows how he does it. At every point in time, he's looking out for young, willing talents to groom. Today, "Jahman Boys" are everywhere, not just at The Guardian. I recall the current MD EiC of the Guardian, Martins Oloja, walking into our discussion at the Rutam House and addressed us as "Jahman Boys." It was then that it occured to me that every single individual in that room was either trained or headhunted by Jahman.
"If you take away Jahman Boys from this newsroom, it will collapse," Oloja declared openly. That's the summary of Jahman's indelible mark at the Rutam House.
But beyond work and journalism, I have a personal relationship with Jahman. As a young reporter, I knew he had a special likeness for me; till date, I don't know why. By the way, he practically brought me back to Lagos after my NYSC in Your State and ensured I joined The Guardian officially in 2008. I was Jahman's unofficial PA, backup driver, and most importantly, his son. Whatever I am today, I learned working with him. Someone recently said I act older than my age! I replied, "hold Jahman responsible."
Jahman taught me to be responsible, upright and hard working. To him, money is not everything; character is. I recall the day he handed me his ATM card to make a withdrawal. He wrote his pin on a piece of paper and gave to me. I dashed out to Airport Road Lagos and returned with the cash. Another day, he gave me the card again to make withdrawal for him. Of course, I asked for the pin. "I wrote it down for you the other time," he said. But how do I keep someone's pin? In fact, I tore everything to shreds once I was done that day. So, again, he wrote the pin.
"If I don't want you to have it, I won't write it for you."
At the monthly Great Highlife party at Ojez Restaurant, Surulere, in those day, Jahman picks the bill for drinks and pepper soup. He would simply hand me his card to make payments. Of course, I had to memorize the pin. Well, I don't know if he's aware how that singular act taught me to be prudent, trustworthy and responsible. I remain grateful for such opportunity.
Jahman is a master strategist; I have a feeling his brain works 24/7. It doesn't matter the task, give Jahman few minutes, he would figure everything out in details. I saw him do that at The Guardian, as well as CORA (Committee For Relevant Art), which he chairs till date. With his wide network, nothing is really impossible for Jahman to achieve. Goethe Institut, Alliance Francaise, British Council, Ford Foundation… Jahman was their choice contact person; very reliable.
I worked closely with Janman at CORA and had the opportunity of setting up CORA office on 95 Bode Thomas Street, Surulere. His introduction then was, "meet my colleague Chuks." Ah, me Jahman's colleague? I was never comfortable with that. Such is his Humility.
I once told Jahman I wasn't interested in becoming an editor; I was more concerned with writing and telling stories. And his response was simple and straight to point. "It's people like you that become editor in The Guardian."
But that didn't make sense to me, largely because Jahman himself rejected editor offer. It took efforts by the then MD Emeka Izeze and the late Andy Akporugo to convince him to edit The Guardian on Sunday. So, in 2020 when I was appointed Editor Saturday Guardian, his words came flashing; the man who saw tomorrow.
As he turns 60, you people should please help me to beg Oga Jahman to stop calling me "Baba Editor." It doesn't sound well in my ears at all, especially in public. For 15 years, I've called him "World Editor", so, that "Baba Editor" thing must stop, else I will start avoiding him in public. As for those asking for a tribute for Jahman @60, forget it; nobody writes tribute for a spirit. We are his living tributes, we are proud to be Jahman Boys. God bless your generation sir, I remain loyal.
-Nwanne is the Editor of Guardian Newspaper on Saturday