Jandor's delusions of grandeur, By Funke Cole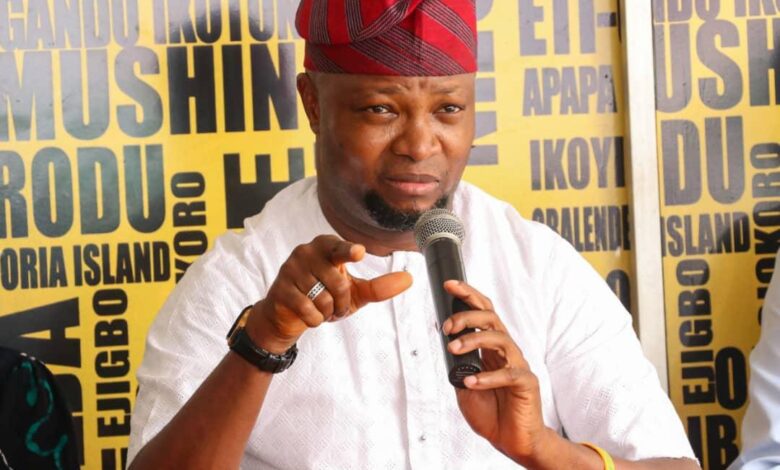 The Lagos State gubernatorial candidate of the People's Democratic Party (PDP),
Abdul-Azeez Olajide Adediran, aka Jandor, for want of a better character portraiture is one man who is afraid of his own shadows.
For only a man afraid of his own shadows will forcefully deny that Lagos State under Governor Babajide Sanwo-Olu is not just steadily working but is at the cusp of berthing positive changes across the board never before imagined or even achieved since the creation of the State eons of years ago.
Politics apart, there's a sense in which half-truths, blantant lies and propaganda serve to diminish those who revel in these vices. Unfortunately for Jandor, the dexterity with which he weaves these tissues of lies together marks him out as someone who has lost his soul to the Father of Lies himself, the Devil!
Yours truly will return to this shortly.
During his guest appearance on Your View today, he came across as someone who is a lying machine, rumour merchant and worst still, an enemy of progressive growth and socioeconomic development.
To begin with, he made many claims using albeit faulty, poor, unverified statistics and figures which he reeled out without let or hindrance as though they were going out of fashion.
Like the rumour merchant he has become he lied that the state government was denying many people, especially non indigenes the opportunity to thrive and survive, a development, he said informed the formation of the now infamous #Lagos4Lagos movement# ostensibly to fight the perceived war of attrition seven years ago.
Gosh, this Jandor guy must be from Mars! Lagos State with over 21 million population and still counting remains the go-to subnational in the country that is the most cosmopolitan, welcoming, accommodating, peaceful abode to live in.
Many indigenes, because of the condusive environment and the ready market especially want to reside in Lagos because virtually anything packaged here sells like hot cake!
There is nobody doing any legitimate business here that has regretted such adventure rather they keep expanding from here, recording higher returns on investments and spreading their tentacles to other markets within the West African subregion and beyond.
Little wonder Lagos State made the CNN ranking as the 22 most liveable city centres globally. This is all thanks to the ingenuity of Governor Sanwo-Olu's administration, which has continued to work for the good of the State by working tirelessly and round the clock.
Let's even stretch the conversation further. Thanks to the eco-friendly environment and the opportunity for growth and expansion, many businesses including the one being run by Jandor himself is thriving well.
Many people may not know this but it bears stating here that he is the face behind the Core Media, whose very survival and existence rests solely on the plank of the weight of a state government ever supportive of businesses run by individuals and groups, whether by perceived or real oppositions.
Even if Jandor has no examples to point at all about the positive changes in the State, Core Media a media conglomerate which has continued to thrive under a so-called clueless government according to Jandor, is enough evidence that Babajide Sanwo-Olu is working. Businesses like Jandors of this world can't survive in an hostile environment at all. That Core Media keeps waxing stronger every day is enough proof that Sanwo-Olu is indeed working.
Unlike Jandor, Sanwo-Olu is not running on empty but running on records. The many legacy projects like the rail transportation, good access roads, well equipped hospitals, easy home ownerships, investment in food and agriculture, security, to mention just a few are the different testament of Sanwo-Olu's progress report thus far and this is just the beginning.
Jandor and his copilots can keep deluding themselves. The real Lagosians know the truth and won't point to their father's house with a proverbial left hand like a bastard child is wont to do.
A greater Lagos indeed is rising!