Jimoh Ibrahim welcomes Tinubu to Akure, assures of massive vote harvest in Ondo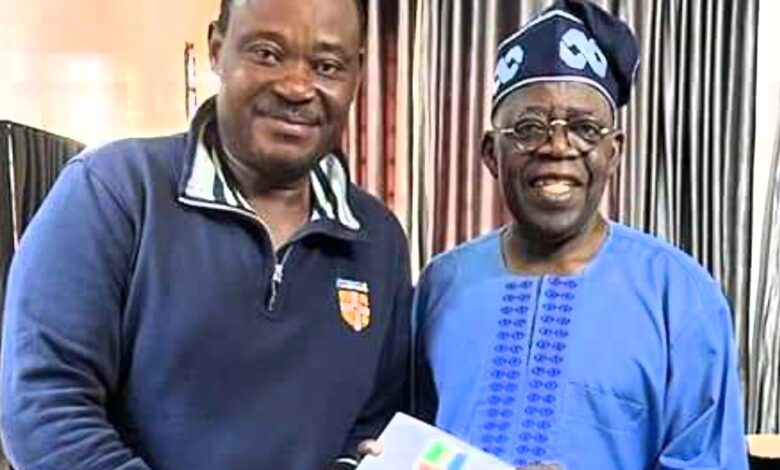 Deputy National Director, Finance, Bola Tinubu Presidential Campaign Council (PCC) and Ondo South Senatorial candidate of the All Progressives Congress (APC), Dr Jimoh Ibrahim has promised a harvest of votes for Asiwaju Bola Tinubu, the APC presidential candidate and his vice, Alhaji Shettima inOndo State.
The APC presidential candidate will be berthing in Akure on Saturday, 7th January, 2023 alongside APC political gladiators across Nigeria for the Ondo State campaign.
Ibrahim, in a statement he personally signed on Friday, noted that Tinubu's presidential candidacy represents the renewed hope of a greater Nigeria within the scope of the genuine consolidation of the Nigerian Project,  adding that none of the other presidential candidates can stand up to Asiwaju Tinubu in terms of the possession of the giant size intellectual acumen required to pilot the Nigeria Project.
Dr Ibrahim, therefore, called on the people of Ondo State to come out in their numbers to identify with the lofty plans of Tinubu for Nigeria at the Akure rally coming up at the Democracy Park.
The APC senatorial hopeful for Ondo South noted that he can boldly beat his chest that there will be massive vote harvest for APC and the Tinubu/Shettima presidential bid across the nooks and crannies of Ondo State in the February general elections.
He stressed that Ondo State people are progressives and will once again use the February poll to consolidate their hold on progressive politics.
The Aseyori strategist equally thanked the people of Ondo South Senatorial District for the support he has received so far in the course of taking the development policy of Aseyori Strategy round the 66 wards making the senatorial district.