Jonathan wants National Assembly to stop off season election in Nigeria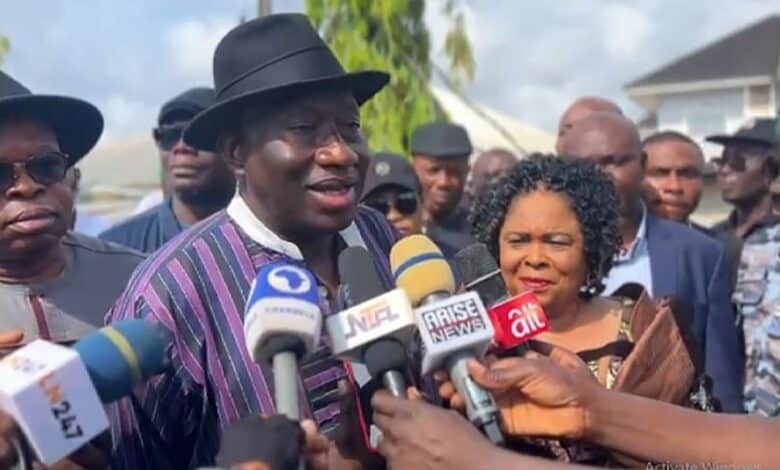 Former President Goodluck Jonathan has urged the National Assembly to enact a law that will end the practice of off-season elections in the country.
He said this on Saturday after voting in the Bayelsa governorship election at his polling unit in Otuoke, Ogbia Local Government Area.
Jonathan, who was Nigeria's President from 2010 to 2015, said off-season elections are not in line with the global best practice and they create confusion and uncertainty.
He said the trend could lead to a situation where the presidential election would be off-season as well.
He said: "Off-season election almost happened in 2007 when I contested as a running mate with President Umaru Yar'adua but it was prevented. I get worried by the issue of off-season elections. And I use this opportunity to plead with the National Assembly that we need to block these off-season elections. It is very odd; it is not a global best practice."
He added: "If we continue with this trend of off-season elections based on the interpretation of our laws by the judicial officers, it will come to a time when the presidential election will be off-season. Look at the American system, everybody knows when the American election will be conducted."
Currently, eight states in Nigeria (Anambra, Bayelsa, Edo, Ekiti, Imo, Kogi, Osun and Ondo) have their governorship elections at different times from the rest of the country, due to legal disputes and court rulings.
The last general elections for 28 states were held in March 2023.