'June 12 element' regrouping to scuttle 2023 elections through court orders – Ganduje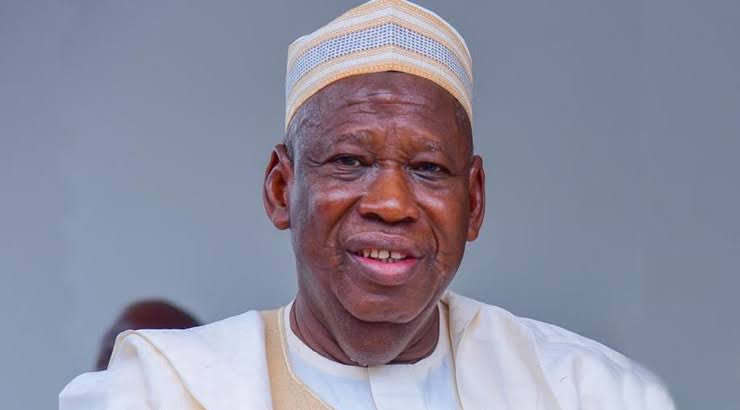 Kano State Governor Abdullahi Ganduje says "June 12 elements" are regrouping and planning to use court orders to scuttle the conduct of the 2023 general elections.
Ganduje was speaking while reacting to the court order secured to stop the Central Bank of Nigeria from extending the February 10 deadline for the expiry of old Naira notes.
Ganduje in a statement signed by the Kano State Commissioner for Information, Muhammad Garba, said: "The group's latest attempt is camouflaging in unknown political parties through the use of legal instruments to further impose unfeasible cash policy that is taking its toll on the masses in the country.
"The unknown political parties are also allegedly colluding with the main opposition party, the People's Democratic Party (PDP) to execute this fiendish scheme."
He also said the open support for the policy by the main opposition party and its presidential candidate, Atiku Abubakar lay bare the grand complicity between the opposition and the apex bank to deliberately thwart the nation's hard-earned democracy by imposing harsh policies calculated to weaken the masses.
"It is unfortunate that the CBN and its collaborators are insisting unnecessarily on the imposition of an unreasonable time frame for the old naira notes to cease to be legal tender, in total refutation of the obvious national dearth in the necessary technological infrastructure for the process.
"The rigid insistence on the implementation of these harsh, inhuman and insensitive cash policies to a point of neglecting their widespread rejection by the vast majority of Nigerians including the National Assembly and all state governors, is an ominous agenda for the undermining of the nation and consequent scurrying of a smooth transition to a freely and fairly elected successive administration," Ganduje said.