Keyamo canvasses investments in MROs, unveils KPIs in New York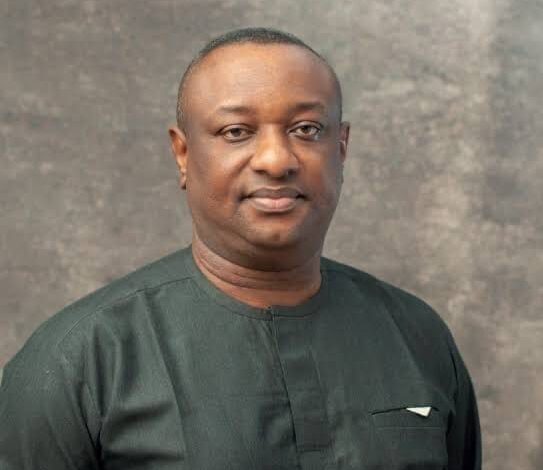 Minister of Aviation and Aerospace Development, Festus Keyamo, has recommended both global and domestic companies to participate in the aviation business because of Nigeria's large population, traffic, and flourishing aviation market.
Keyamo, who was addressing today at the current Africa International Trade Exhibition (AITE 2023) at the Hilton Hotel in Midtown, New York, USA, mentioned that world-class Maintenance, Repair, and Overhaul (MRO) facilities would be a suitable place for investors to start.
The subject of the Business, Trade, and Investment Summit, which is taking place on the sides of the UN General Assembly (UNGA), is "The Importance of Trade for African SMEs as a Game Changer for the Continent's Future Prosperity."
According to the Minister, there aren't many MRO facilities in West Africa, forcing domestic airlines to ship their planes overseas for two months or more to get their planes serviced.
Keyamo emphasised that the aviation sector is a gateway for investments and that it is the sector on which other Ministries must rely.
On the campaign for free trade, Keyamo stated that Africa is not yet mature for promotion of free trade until the continent is able to improve connectivity within the region.
He said, "If you want to go to Central Africa from Nigeria, you first take five to six hours to Addis Ababa before you connect back for another six hours to your neighbour there in Central Africa.
"How can you promote free trade under that kind of warped aviation connectivity? In Africa today, we have very poor rail and road connectivity between the continents.
"We should quickly connect Africa before we think of trade across Africa like we have in Europe. The airports are there, traffic is there.
"Why do we have poor connectivity between major African Capitals. It is for us to come together and build a robust Africa's aviation sector before we think about projecting intercontinental projects."
Promising to support domestic airlines to grow and sustain their businesses, the Minister assured that he will address factors that hampers the growth of local operators, just as he noted that domestic airlines have had poor survival records over the years.
He, however, maintained that he will hold them to the highest operating standard, while supporting them to grow.
According to the Minister, he has adopted five Key Performance Indicators (KPIs), which include strict compliance to safety regulations within the sector; support for the growth and sustenance of local operators; improvement of infrastructure within the sector; human capital development and optimisation of revenue generation within the sector.
In attendance at the Summit are the Hon Ministers of Trade and Investments, Dr Doris Uzoka-Anite, who is also representing the President of Nigeria at the event; the Minister of State, FCT, Mairiga Mahmud; Senator representing FCT, Ireti Kingibe and first Lady of Osun State, Mrs Titiola Adeleke.