Kola Abiola congratulates Tinubu, abide by 'flawed' election results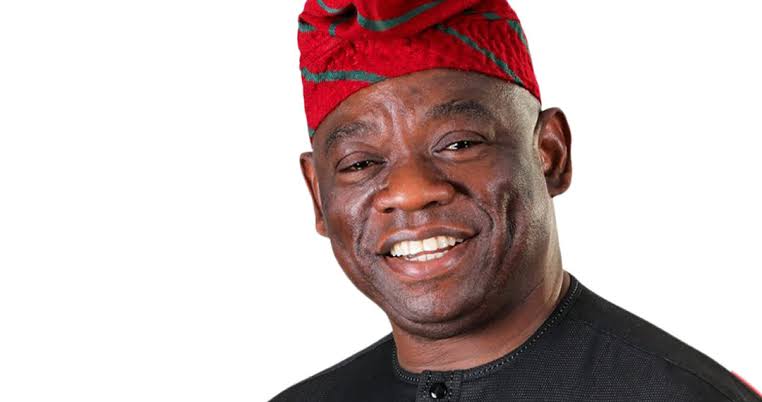 Presidential candidate of the Peoples Redemption Party (PRP), Kola Abiola says he will abide by the results of the February 25 presidential election despite the flaws observed.
Abiola said this in a statement he personally signed.
He said his move was to strengthen the nation's democracy.
The son of the presumed winner of the 1993 presidential also congratulated President-elect Asíwájú Bola Tinubu on emerging victorious at the polls.
He said: "Our democracy is passing through one of its most challenging tests since the commencement of the 4th Republic. Many domestic and international stakeholders observed the process and outcome of the 2023 Presidential election to be below expectations and flawed. Notwithstanding, during these trying times, true leadership demands that our foremost priority should be the protection and security of our citizens, our nation and our democracy. We must therefore speak with one voice and act with sincerity to ensure the safety of lives and property, and to unite the polity.
"Our party has always believed in the equality of all human beings and the power of the people to determine their fate under free and fair conditions. As a true democrat who has experienced the vagaries of politics, I believe in the sanctity of democracy as the key to unlocking the immense potential of our nation and its people. That notwithstanding, in the best interest of our nation, we abide by the results of the presidential elections as declared by INEC.
"I thank all our party members and those who were bold enough to swim against the tide by voting for PRP. I continue to hold on to the strong conviction that Nigeria will one day be that great nation of our dreams and assure you that the future belongs to those that are brave enough to question the status-quo.
"Finally, I take this opportunity to wish the APC and the President-Elect, Asiwaju Bola Ahmed Tinubu, well in steering the nation towards recovery and growth during the next administration."