Kwara police command restricts vehicular movements from midnight till 6pm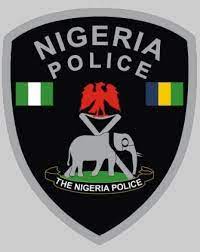 By Mosunmola Ayobami, Ilorin
Kwara State Police Commissioner, Paul Odama, has announced restriction on vehicular and waterways movement on election day between midnight on Friday and 6pm on Saturday.
This was contained in a statement signed by the command's Public Relations Officer. Ajayi Okasanmi on Friday.
The restriction, according to him became necessary to prevent criminally minded individuals from taking advantage of the elections to perpetrate evil.
The statement reads: "The Kwara state police command wishes to inform the general public of the readiness of the command to enforce total restrictions of all forms of vehicular movements on roads and waterways by the Inspector-General of Police, Usman Alkali Baba across the length and breadth of Kwara State from 1200am to 0600pm of February 25, 2023.This restriction is aimed at preventing criminally minded individuals from taking advantage of the elections to perpetrate evil in the state."
The statement stated that vehicles carrying essential services such as INEC officials, electoral observers, medical personnel, ambulances responding to medical emergencies, firefighters, etc. would be allowed to move when necessary.
The command warned that security aides and escorts are not allowed to accompany their principals and politicians to polling booths and collation centers during the election, as anyone found flouting the directive will be severely sanctioned.
It emphasized that only security personnel specifically assigned to election duties are to be seen within and around the designated election booths and centers adding that the ban on unauthorized use of sirens, revolving lights, covered number plates, and tinted glasses is still in force, and violators would be sanctioned appropriately.
The statement said vigilance groups and other non-actors are excluded from election security.
It urged members of the public to cooperate with all security personnel and render any support needed to ensure the success of the election in the state.
It further urged them to discharge their civic responsibility without fear, as measures have been put in place to forestall any untoward incidents that may disrupt the peaceful conduct of the general election.