Kwara Police receive shotguns, hand grenades, rubber bullets, others for Saturday's elections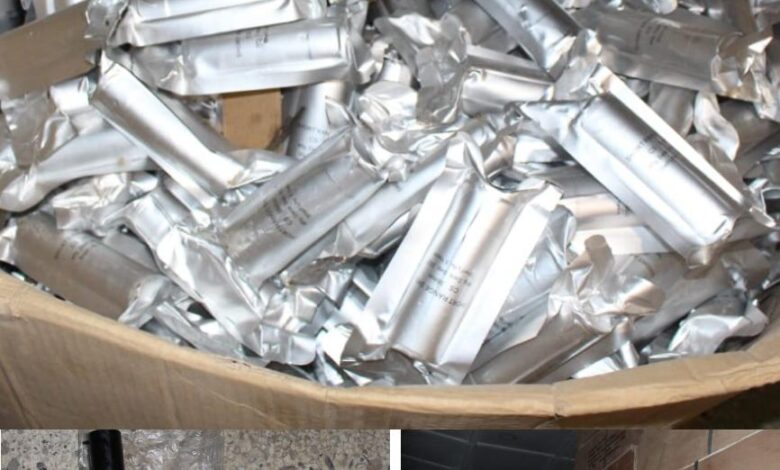 By Mosunmola Ayobami, Ilorin
Commissioner of Police in Kwara State, Paul Odama said the command has received all necessary equipment, including Pump Action Shotguns (PASG), long-and shotgun-range riot gunners, hand grenades, rubber bullets, smoke pistols, body armor, fuel and utility vehicles for Saturday's governorship and state Houses of Assembly elections
This was contained in a statement by the Police Public Relations Officer (PPRO) of the Command, Ajayi Okasanmi on Thursday.
The statement quoted the commissioner as assuring the people of the state of the preparation and readiness of security agencies in the state to ensure that Saturday's elections are conducted in a peaceful and acceptable manner across the length and breadth of the state.
"Rising from an emergency meeting held with heads of security agencies, where the issue of peaceful conduct of the election was the main agenda of the meeting, it was resolved and concluded that all the agencies would work in synergy as they always do to provide adequate security that would make the elections credible, peaceful and acceptable.
"The command wishes to specially thank the Inspector General of Police, Alkali Baba Usman, for supplying the command with all necessary equipment for the purpose of making the election security formidable," the statement said.
Odama warned criminal elements and political thugs to shelve any plan to cause any breakdown of law and order before, during, and after the elections, adding that any person found in one way or another trying to undermine the resolve of the command to secure the process and conduct of the exercise would be met with the full wrath of the law.
The commissioner also advised the citizens to obey all relevant laws as they may be announced by the authorities, including any restrictions on vehicular movements on the day of the election.