Kwara poly convocates 8,350 graduands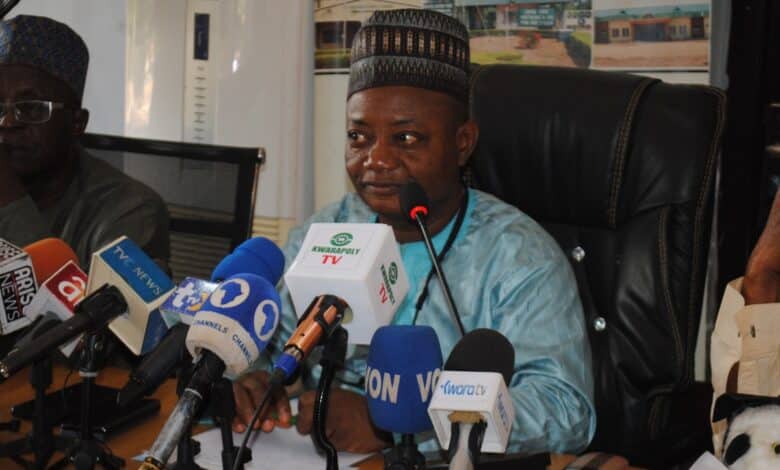 …..102 bag distinction, upper credit
By Mosunmola Ayobami,Ilorin
The Rector of Kwara state polytechnic, Engr. Abdul Muhammed, has said a total number of 8,350 students would be graduating from the institution during the 29th convocation ceremony.
Muhammed disclosed that 102 would be graduating with distinction and upper credit grades.
He made this disclosure at the convocation briefing held on Wednesday.
Muhammed said the polytechnic would on Thursday (Today) inaugurate a 33Kv injection sub -staions power project funded from its internally generated revenue (IGR) .
He added that the power project provides electricity to six federal government agencies and four communities .
The Rector appealed to the state governor, Mallam AbdulRahman AbdulRazaq to increase funding of the polytechnic to enable it carry out its mandate.
He said the lights – up Kwara poly project was first conceived to meet the institution's power supply challlenge but with its completion it serves beyond the polytechnic.
"With the approval of his Excellency mallam AbdulRahman AbdulRazaq and relentless efforts of the management, our administration's light- up Kwara Poly project not only the institution but more than four communities and six government agencies through the 33 KV harmony feeder linked to the institution. The project which was undertaken by the management will ensure regular power supply to the polytechnic, Apata- Yakuba , Oyun , Oke-oyi and Oke – Ose communities in Moro and Ilorin east local government areas.
"Other state and federal government agencies that will also benefits from the institution's largeese are the University of Ilorin Teaching Hospital UITH ), Kwara State Television Authority, Radio Kwara , the Nigeria National Petroleum Corporation (NNPC) , Joint Administration and Matriculation Board (JAMB), Nigerian Immigration Service (NIS) and Standard Organisation of Nigeria (SON)", he said.