Labour Party denies collapsing structure with opponents in Kwara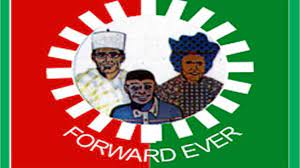 By Mosunmola Ayobami, Ilorin
Chairman of the Labour Party in Kwara State, Chief Kehinde Rotimi has denied reports that the party has collapsed its structure with another political party in the state.
Speaking at a press briefing in Ilorin on Wednesday, Rotimi said that the presidential candidate of the party, Mr. Peter Obi was in the state recently to campaign for the election.
Flanked by the deputy governorship candidate of the party in the state, Mrs. Ronke Ehindero, the chairman said: "It is not true that we are planning to merge with any other political party or collapse our structure for the presidential election. We are a serious party and we want to win the next election which we are going to win by the grace of God.
"The person who posted such on Instagram is a political jobber, he is not our member, he has no membership card of our party. We have contacted our lawyers to advise us on what to do about his alleged activities on the Labour Party."
He warned functionaries of other political parties not to fall victims of people he described as 'fake auctioneers', who want to dupe them by lying that members of the Labour Party will vote for their candidate in the presidential election.