Lagos 2023: I'll return lands Illegally acquired by govt, says Adediran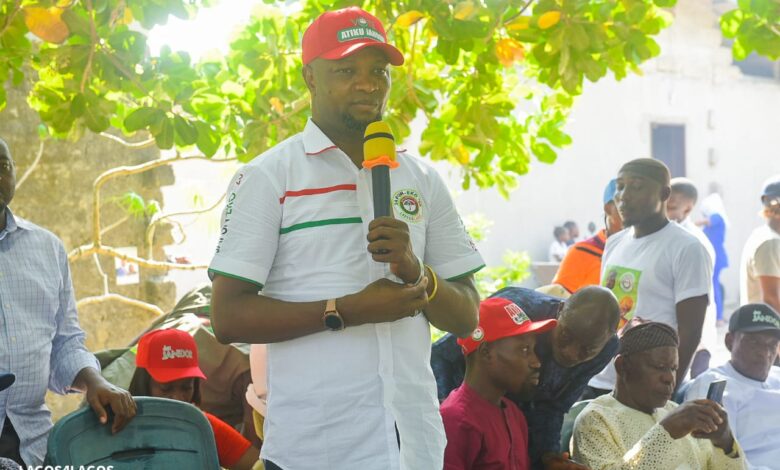 Governorship candidate of the Peoples Democratic Party (PDP) in Lagos State, Olajide Adediran (Jandor), has said that his government would return all the lands that were illegally taken from the people.
WesternPost reports that Adediran made this known while addressin residents of Elepete, Arapagi, Lakowe and Ebirra communities in Ibeju-Lekki area of the state.
The PDP governorship candidate stated that government must be done in partnership with the people, who he said must be given the opportunity to contribute to the development of the state.
"All our lands that have been taken by the government without adding value to the community would be restored to the original owners.
"But if anyone builds a house on a canal that could lead to flood, such a house would be demolished. Even if such a house is in Ikoyi, we will demolish it.
"For about 23 years that the current ruling party has been in government, we are not sure any governorship candidate has been here to campaign.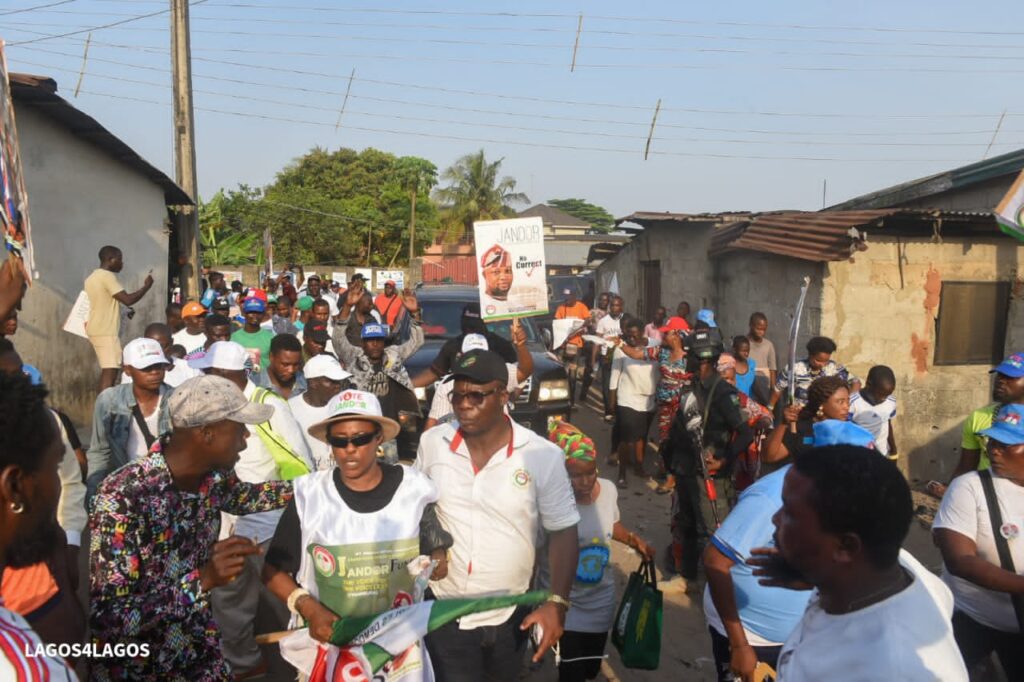 "I am not being sponsored by anybody and nobody can tell me what to do when I get into office.
"What the people keep telling me in Ibeju-Lekki is that they don't have electricity, there is no job, no school and that the government has taken their lands. If they say Lagos State is rich, part of the wealth is in Ibeju-Lekki. It is not right for us to suffer amidst plenty. We have to tell those people that enough is enough," he said.
Adediran promised to work as an independent governor, adding that the people in power now cannot change even if they spend 100 years in office.
The governorship candidate stated that he will rather do ward meetings than embarking on campaign programmes.
He explained that if he wanted to build schools or provide amenities for the people, he would ask them for land instead of taking it by force.
"The government takes our land by force because we don't know our rights, but our own government would be for the masses," he said.
Speaking earlier in Araromi area of Ibeju-Lekki, Adediran said that the state is rich, but that the people are suffering.
He stated that he had been to many places in Epe area since he got there four days ago and that he had seen things for himself, adding that time had come for people like him to rule the state and take care of the masses.
"We want to build roads and do so many things. We have seen bad roads and others around here. By the grace of God and with your support, we will get to the office," he said.
In his reaction, the traditional ruler of the town, Gbadewolu 1 of Araromi Kingdom, Ibeju-Lekki, Oba Lukmon Olatunji Arowolo urged Adediran to remember his promises if he wins the election.
Also speaking in Elepete, the Baale of the town, Mr. Kabiru Bolaji, said that there are no primary and secondary schools in the area and that their roads are not motorable, while many of the youths in the area are unemployed.
"We have no school where our children could attend . No motorable road in our community. It takes us hours to get to our destination just because our roads are in bad shape. We will want your government to address these challenges if you are elected. Our people are ready to vote for you on election day," said Bolaji.