Afenifere, Arewa, Ohaneze youths endorse Lagos PDP governorship candidate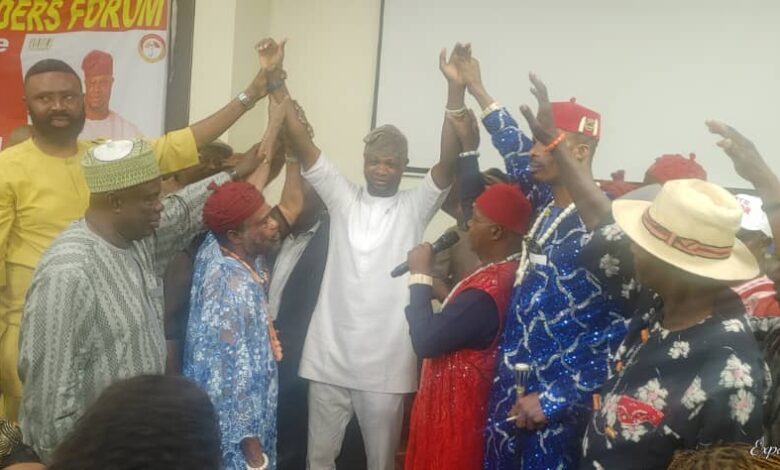 A youth coalition, comprising Afenifere, Arewa, Ohaneze youths have threw their weight behind the governorship candidate of the Peoples Democratic Party (PDP) in Lagos State, Abdulazeez Adediran.
The coalition made this known at a press conference in Ikeja, Lagos on Wednesday..
Addressing journalists, the President of Afenifere National Youths Council and Leader of the coalition, Eniola Joseph Ojajuni, said that the youths chose to support the PDP candidate because he was the most credible and competent among the candidates.
"Jandor in his manifesto has a clear mandate and strategy to transform Lagos into a functional, prosperous, and secure state that will deliver the promise of making Lagos work for all.
"The political life of a country is always in a cycle, and each time we have the opportunity to influence the same, we are pious to do it correctly.
"To us, Lagos is a cosmopolitan city of many dreams, and today, it would be proper to say many dreams could have been achieved here.
"There are no perfect situations except the people who make it right. This is a truism for all. However, we are convinced of the many possibilities Lagos holds. The question we continue to ask is who can make it happen for Lagos?
"After a close examination of the three contestants for the seat of the governor of Lagos State, we have seen Dr. Abdul-Azeez Olajide Adediran of the PDP as the most qualified, matured, and experienced person to handle Lagos and its many peculiarities having been on the ground as a true Lagosian. Jandor has developed capacity for the same over the years as an active politician."
"This is why we have come together as a coalition to throw our weight behind him.
" The coalition includes members of the Afenifere National Youths Council, represented by my humble self, Prince Barr. Eniola Joseph Ojajuni; the Arewa Consultative Forum (Lagos Chapter), ably represented Hon. Yakubu Mohammed and the Ohanaeze Indigbo (Lagos State Chapter) youths represented by Hon. Emeka Chukwudi.
" We have collapsed our structures for the PDP and will mobilize our members and supporters across the state to ensure his victory on March 18, 2023.
"We urge all youths in Lagos to come out in their millions to vote for the governorship candidate of PDP in the Saturday election," Ojajuni said.