APC cautions Lagos LP guber candidate Rhodes-Vivour on allegation of threat to life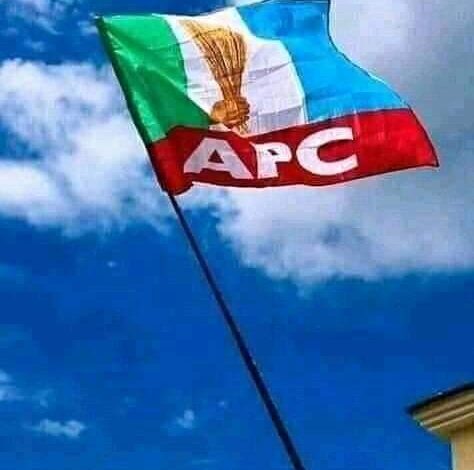 Lagos State chapter of the All Progressives Congress (APC), has cautioned the Labour Party (LP) governorship candidate, Gbadebo Rhodes-Vivour, not to heat up the polity by levelling allegations that could throw the general public into a panic.
The party, in a statement issued on Sunday by the state Publicity Secretary, Seye Oladejo, said that Rhodes-Vivour was afraid of his shadow as the election was nearer.
It said: "For the umpteenth time, we need to reiterate that it is irresponsible politics to recklessly continue to heat up the polity in the name of politicking by levelling allegations that could throw the general public into a panic.
"It is not enough to allege, it's more important to take measures to formally complain to the appropriate authorities over a matter as serious as a threat to life.
"It remains the constitutional duty of the police to investigate crimes, effect arrests and prosecute.
"There's no doubt that resorting to media sensationalism is suspicious of the real intention of the alleged threat."
APC said as a party, it holds dearly the sanctity of human life and the right of citizens to co-exist without molestation amid due respect to the benevolent host community.
"Lagos State since the advent of this dispensation has remained the most peaceful and secured in the country due to the priority attention accorded to the issue of security of lives and properties of all citizens by successive administrations in the state.
"During this electioneering period, we have not recorded any serious security breach despite the hostility and provocation unleashed on Lagosians' sensibilities through mindless campaigns based on tribe, religion and other sundry issues quite alien to our culture and tradition.
"We wish to state clearly that Chinedu is merely holding to straws having been exposed as a candidate lacking the requisite knowledge, commitment, exposure, wherewithal and maturity to aspire to the highest office in the state.
"He has been exposed as a tribal bigot and a religious fanatic who is determined to put a knife on the rope that ties us together.
"His record of effortlessly potting from his old party after losing the primaries to his new bedfellows is certainly not representative of the new Nigerian leadership craved by all and sundry, especially the youths. It smacks of crass opportunism bordering on mindless desperation.
"Well have to doubt that he is afraid of his shadow as we count down to the governorship election when reality will displace fiction."