Lagos APC organises seminar for party executives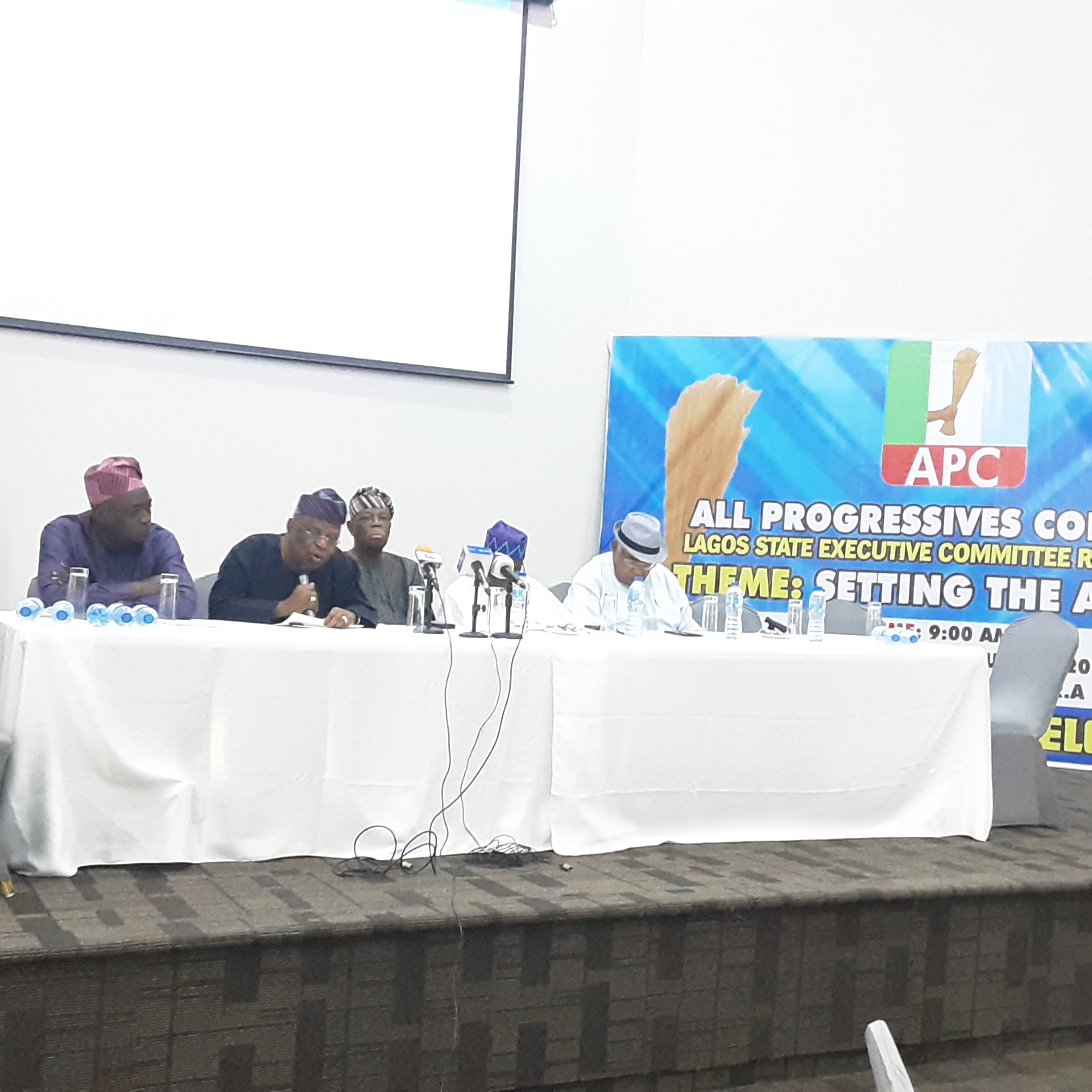 All Progressives Congress (APC) in Lagos state, on Tuesday organised seminar for the party's executives.
The seminar, held in Ikeja had in attendance some members of Governance Advisory Council (GAC) and all state and local government areas party executives.
Speaking on the topic " Role and Responsibilities of party executives", former Chairman of the party and member of GAC, Chief Henry Ajomale, said that the goal of all political parties was to win elections and be able to form a sustainable government, saying that executives of a party must take their responsibilities seriously and be dogged in pursuing them.
Ajomale added that the party's constitution clearly spells out the roles and responsibilities of the executives and the offices they were elected into.
"The specific roles and responsibilities are contained in the party constitution. The Constitution provides the do's and don'ts while defining the roles of each executive member and the office they are elected into. Usually there can be clashes, confusion or lack of understanding, it is at such a point we need and seek legal interpretation from the State Legal Adviser.
"Each office has Specific duties to perform, and Mine as you can tell was the toughest. Being the Chairman means every report of all department passes through that table and most times decisions are taken there and then In cases of emergency. It has happened times without number where decisions taken must not jeopardise the success of the party even though in a short time frame.
" Each executive member must be seen to be undiluted and totally loyal to the party no matter what. One must think of himself or herself as the face of the party wherever you find yourself and that means you must represent the interest of the party at any given time. Loyalty is absolutely and undoubtedly the major role of any Executive member of the party," Ajomale said.
Also speaking, former National Legal Adviser of the party, Mr Babatunde Ogala SAN, said that the party executives should always find a solution to conflicting situation that satisfies both conflicting interests.
Ogala while speaking on the topic " Conflict, Management and Resolution", stated that power imbalance was one of the major causes of conflict in a political party.
He advised party executives to find a 'common ground' that partly satisfies conflicting interests.
He noted further that the party executives could adopt the Alternative Dispute Resolution Method in managing conflict.
Head, Department of Political Science and International Relations, Lead City University, Oyo State, Dr Tunde Oseni, who spoke on 'Mobilisation of Party', said that party mobilisers and operatives must widen the net of mobilisation to include citizens, voters, partisans and party sympathisers.
Oseni argued that propaganda can be negative or positive, adding that a good party mobiliser must have a balanced knowledge of the trilogy of politics, policies and propaganda.
The Associate Professor of Political Science advised that internal mobilisation must precede external mobilisation , saying that party leaders, members and operatives must understand the dynamics of politics, policies and propaganda.