Lagos Assembly can't be intimidated for rejecting 17 Commissioner-nominees, says Obasa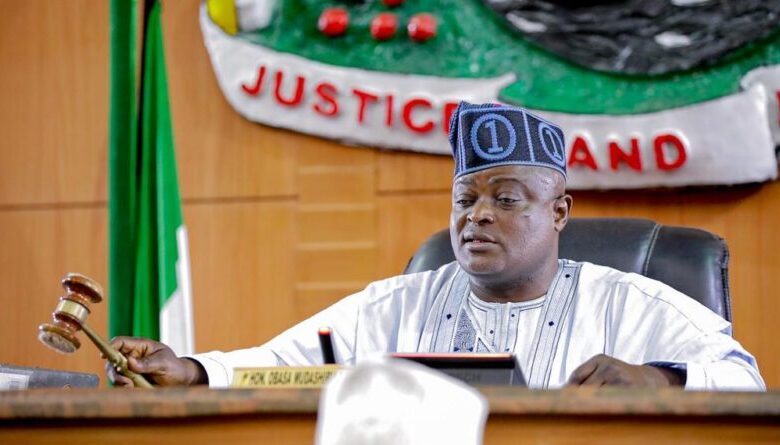 The Speaker of the Lagos State House of Assembly, Rt. (Hon) Mudashiru Obasa, has said the House cannot be intimidated for rejecting 17 out of the 39 Commissioner- nominees sent by governor Babajide Sanwo-Olu for approval.
Obasa also warned those planning protests and sponsoring media articles to desist, saying the House would not be threatened over the issue.
The Speaker made this known during plenary session on Monday, while reacting to media articles and planned protests.
According to him, "Whenever the House says no to a Governor's request, it is interpreted as the House is fighting the Governor.
"If anybody wishes to know the reason for the decision, they should approach the House. We will not be forced to spill our observations, and we reserve the rights to expose the report of the screening.
"We are not going to be threatened by the civil society organisations who wish to protest, it is their right. He who lives in glasshouse do not throw stones.
"We will continue to work together and there is no reason to fight. But we have constitutional rights to say yes or no to the nominees of the Governor," Obasa said.
It would be recalled that the House last week Wednesday approved 22 Commissioner-nominees and disqualified 17.
The rejection of 17 people generated controversy among Lagos All Progressives Congress (APC) Chieftains and Lagosians.